Sound, Image, Software
"001 - Kilauea" (2023)
image, sound, environment, software, shoes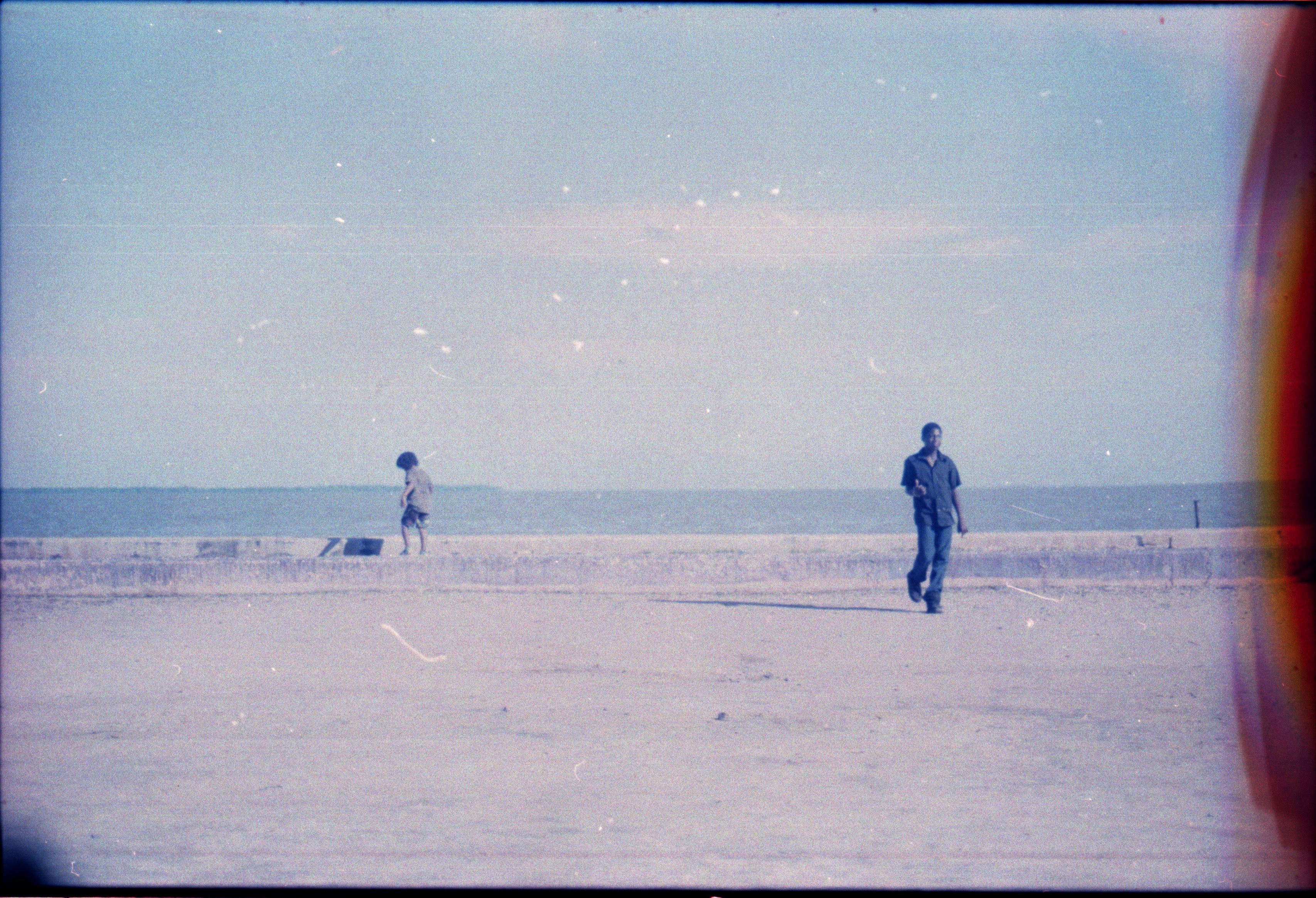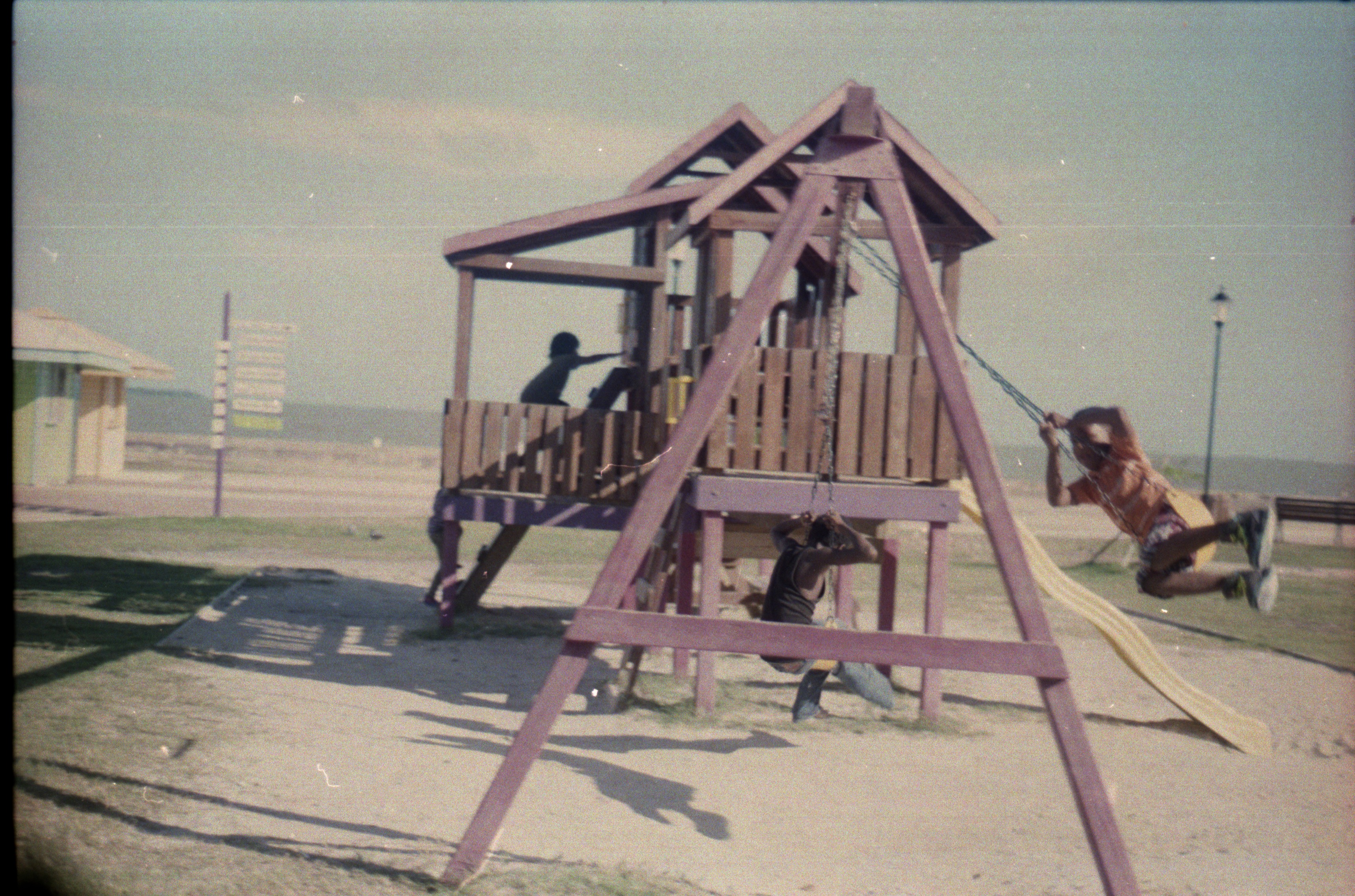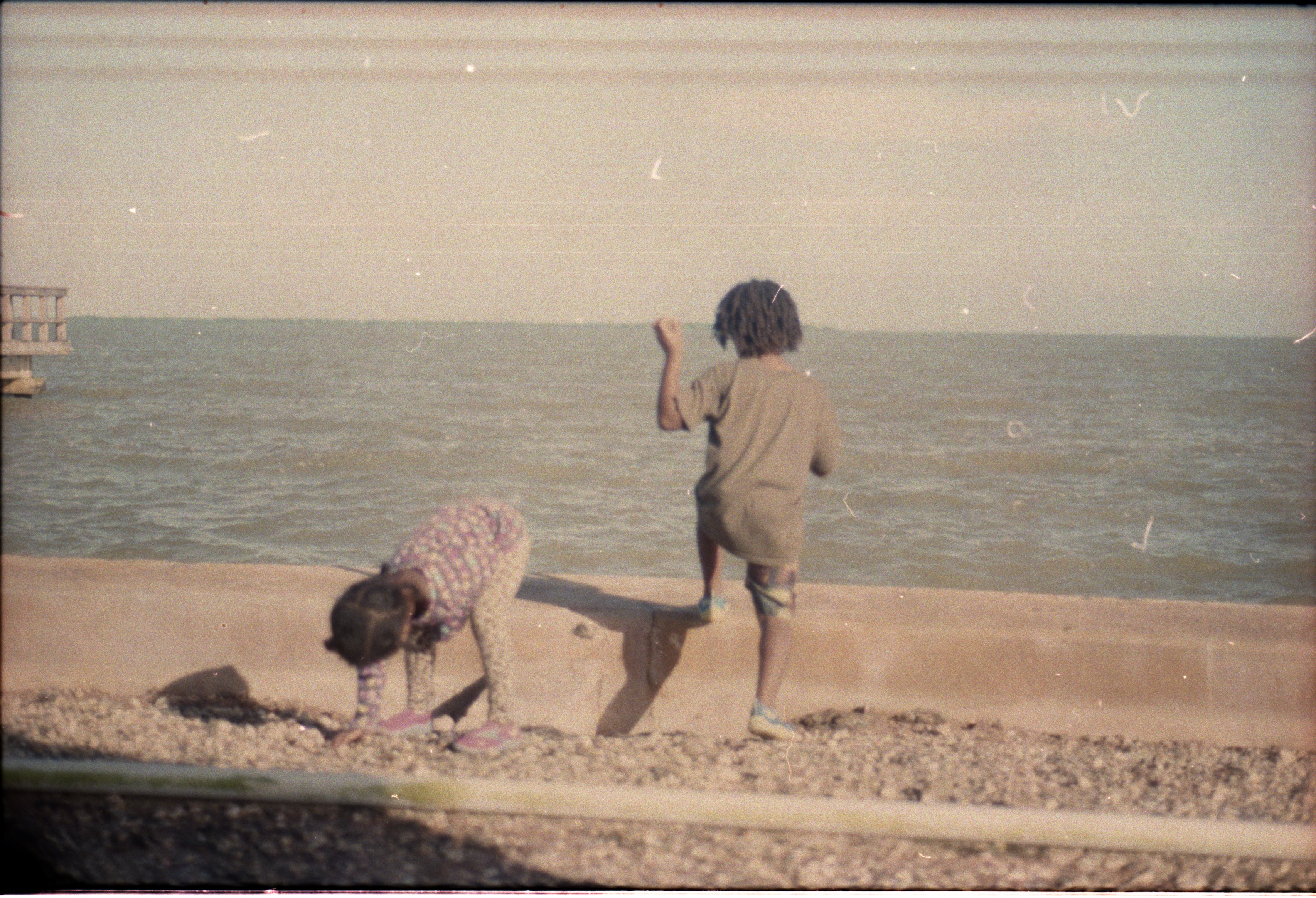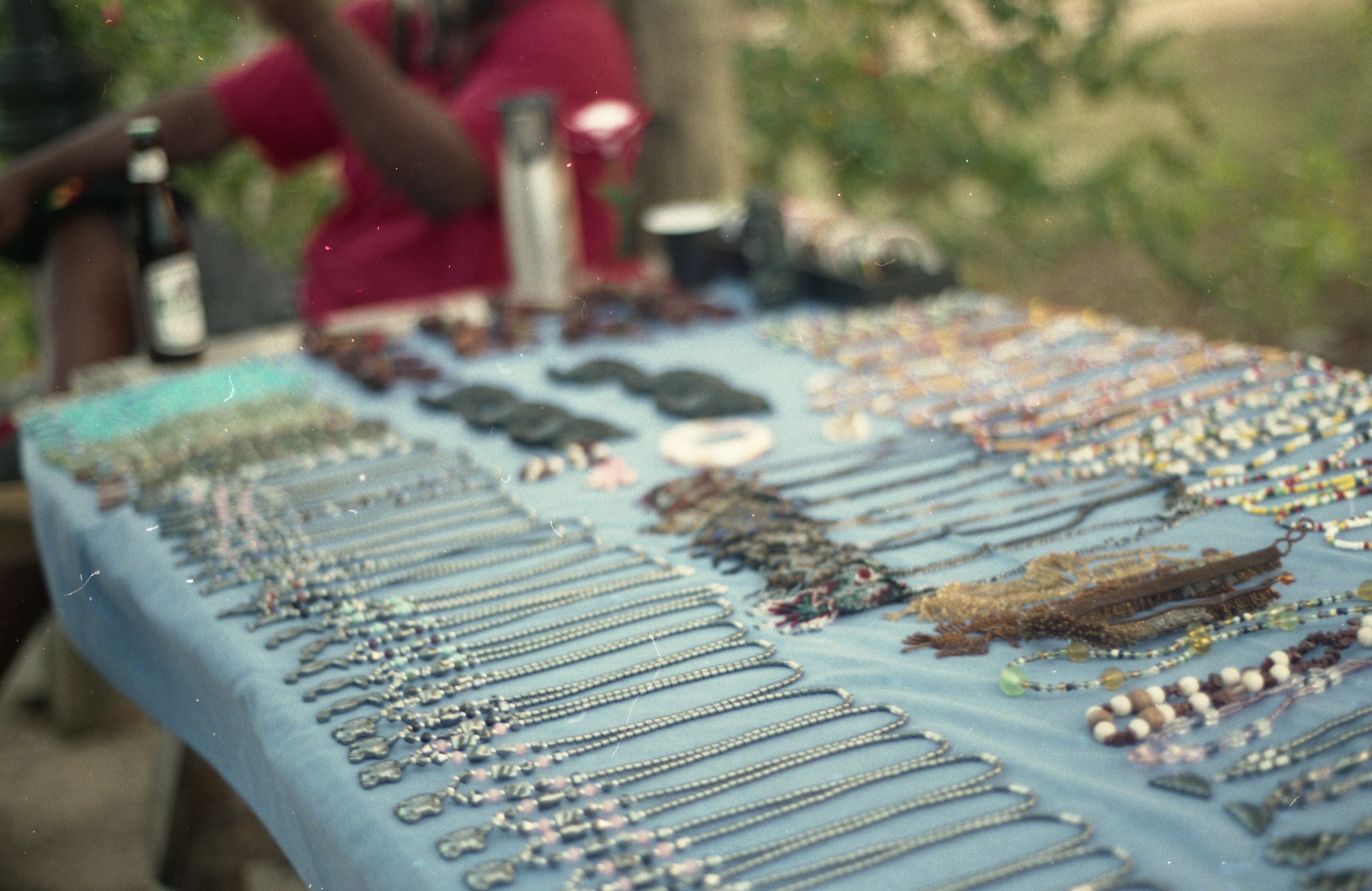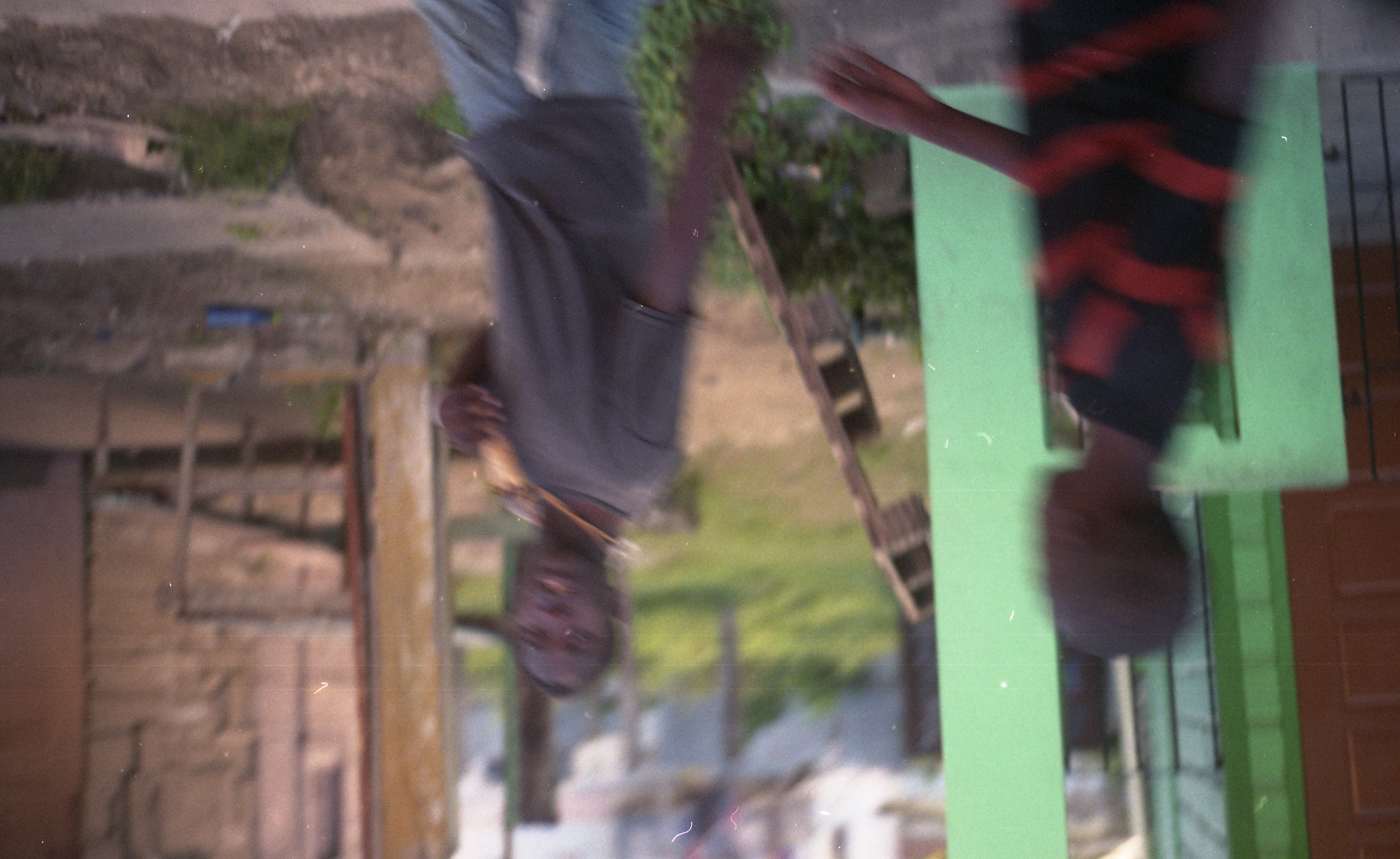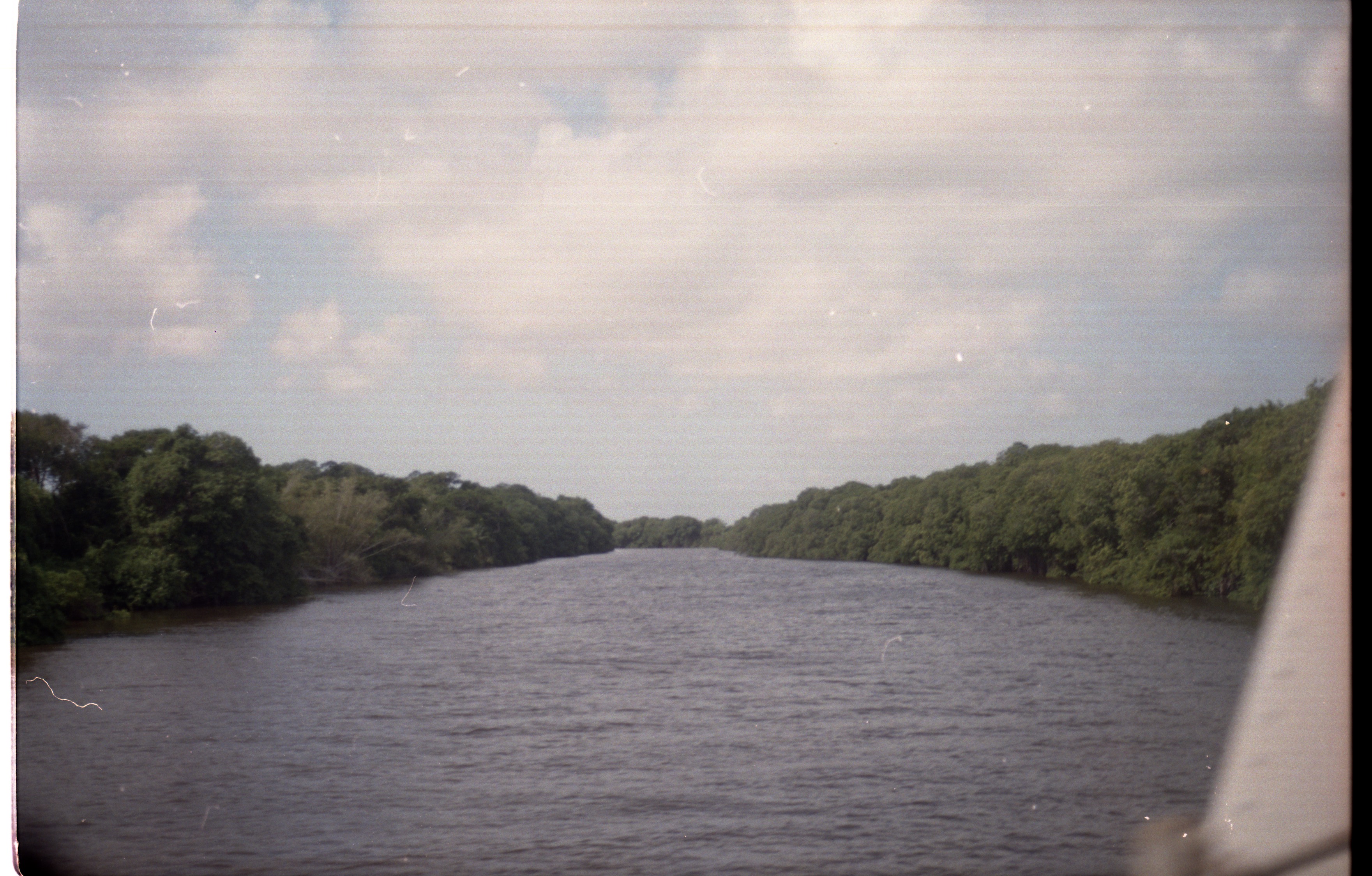 "Images from Belize, 2017" (2023)

5.5" x 8" | Nikon FM, Fujifilm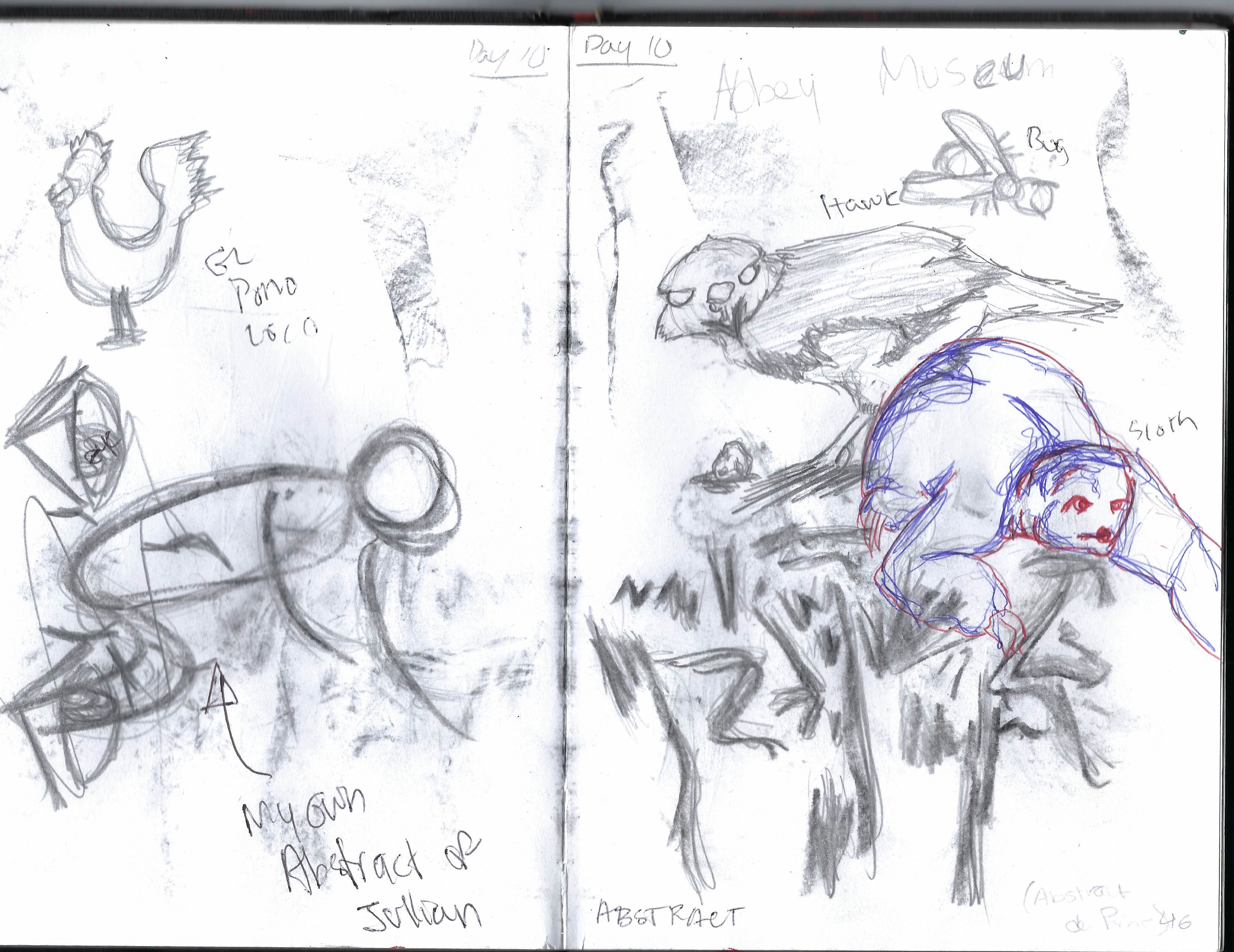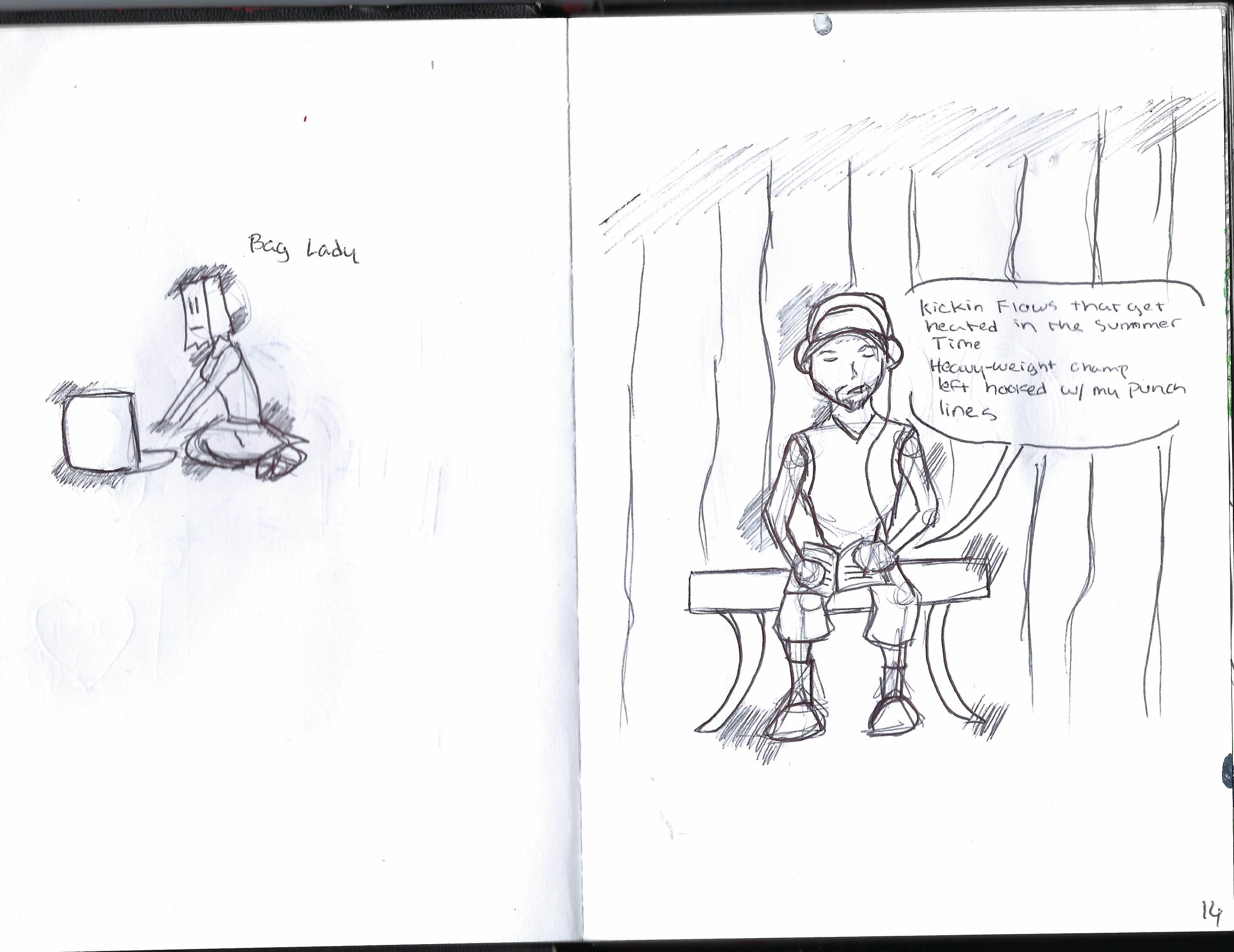 "Sketches from France, 2010" - 2023

5.5" x 8" | led, colored pencil, pen, plants, image, paint, scanner
"K-Line" (2022)

program, image, sound, environment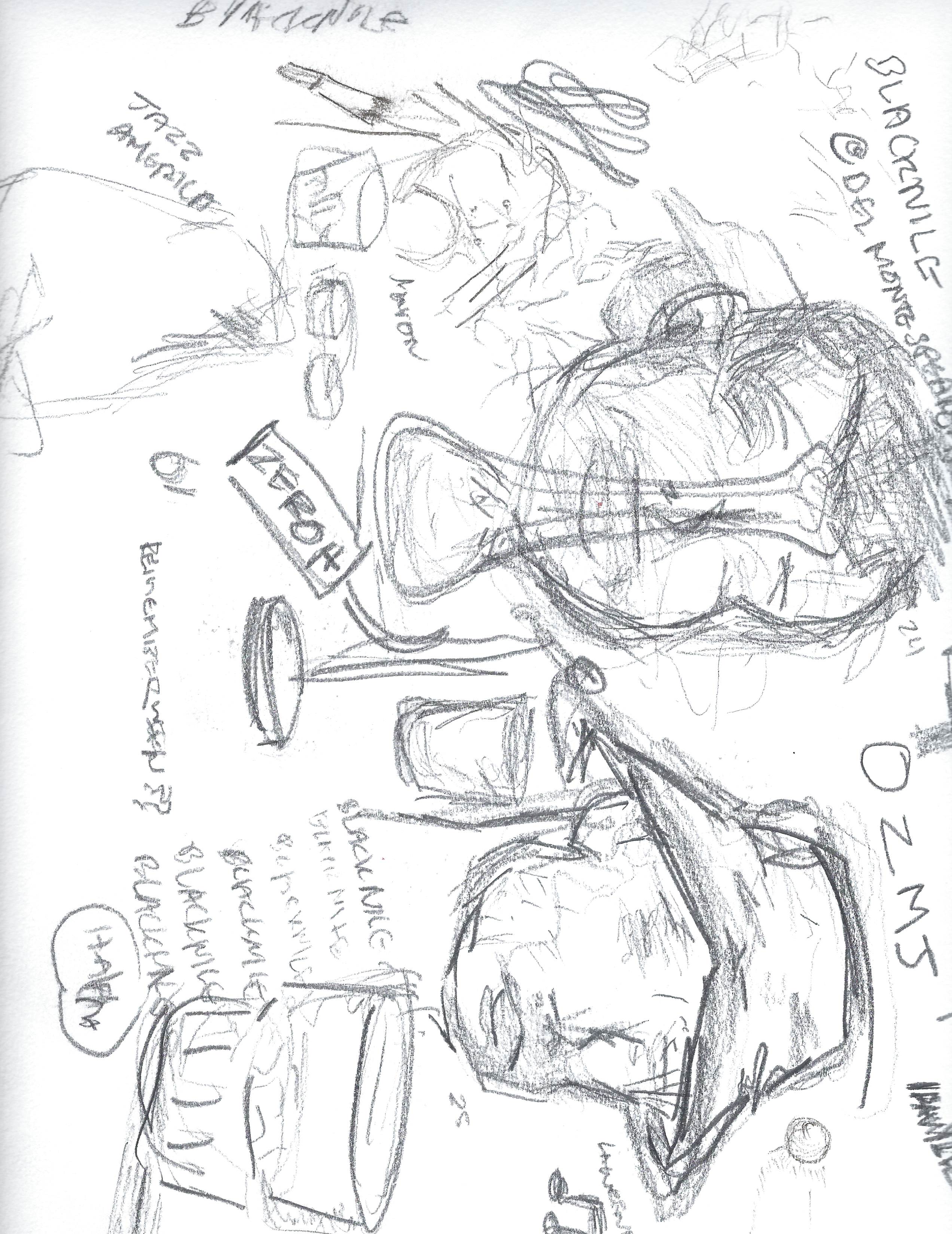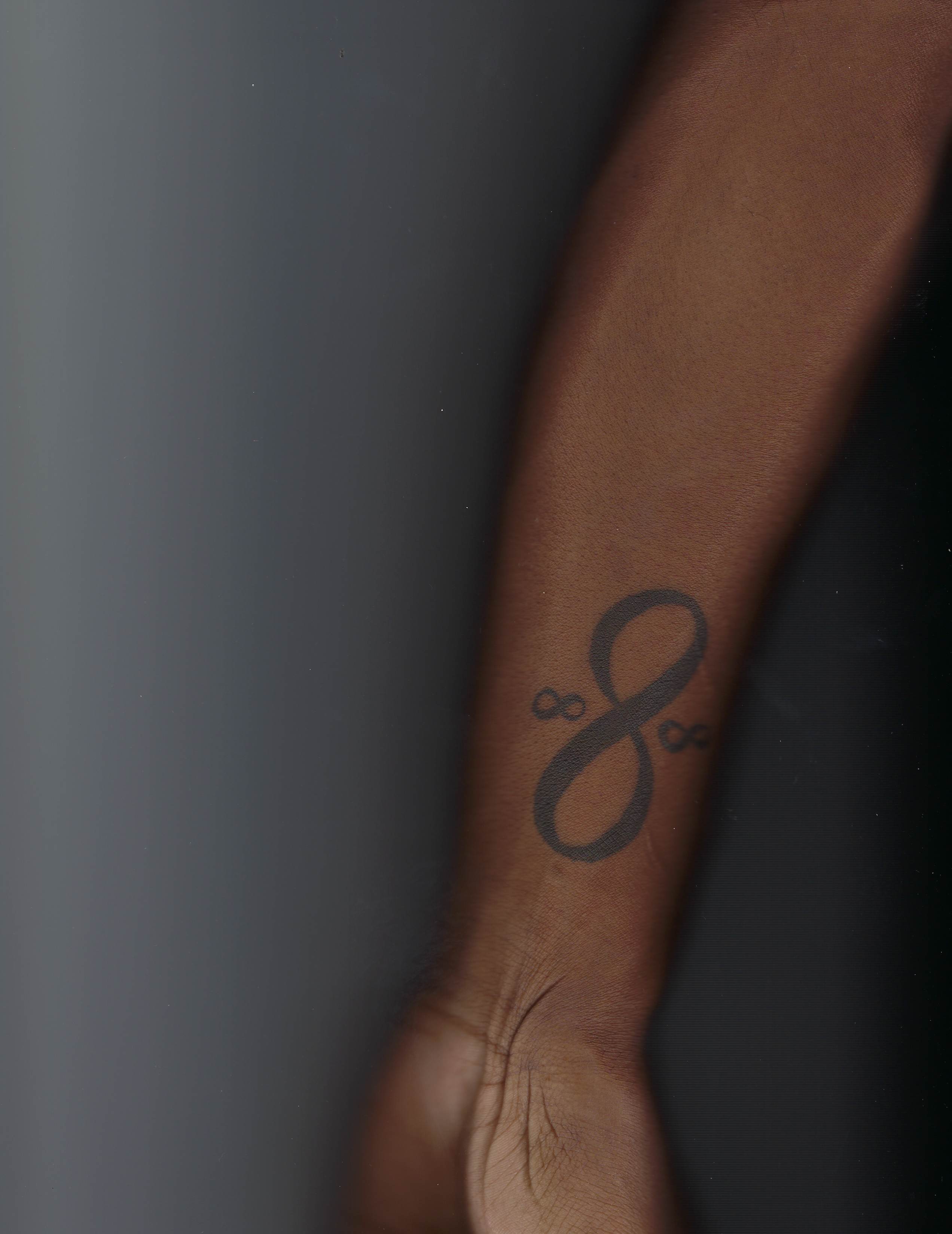 "INCUB.8" (2020)

Reflections , feelings and observations throughout the COVID Pandemic, mixed media.
"Looking For Home" (2019)


36'' by 48'' | Marker, Acrylic, Spraypaint, Paper, Pencil

BLACK APPEAL (2019)

BLACK APPEAL is a call to action; to identify and to challenge a predetermined understanding of the Black Diasporic experience. Through painting, sculpture, audio, video and performance; BLACK APPEAL is an attempt to dissect, discuss and delineate the vastness of generational trauma and triumph that manifest as 'Black Culture'. The ensemble exploration was first presented at CalArts in 2019 and featured works from Tru, Terry Wayne Jr., Emara Vonae, Daylyt and More.




'PERFORMANCE'



BLACK APPEAL - PERFORMANCE ART - 01
Performing Artist: Tru, Tia B, Ethan H & Scott Kelley



BLACK APPEAL - PERFORMANCE ART - 02
Performing Artist: Tru, Tia B, Ethan H & Scott Kelley



BLACK APPEAL - PERFORMANCE ART - 03
Performing Artist: Maya Angel Allen, Madison Lynch,
Nadia Maryam, Sydney Wayne & Tahlia Ruth



BLACK APPEAL - PERFORMANCE ART - 04
Performing Artist: Alex Mitchell



BLACK APPEAL - PERFORMANCE ART - 05
Performing Artist: Scott Kelley



BLACK APPEAL - PERFORMANCE ART - 06
Performing Artist: Daylyt



BLACK APPEAL - SOURCE MATERIAL - 00
Commercial, Dialogue, Film, Lecture, Music & Poetry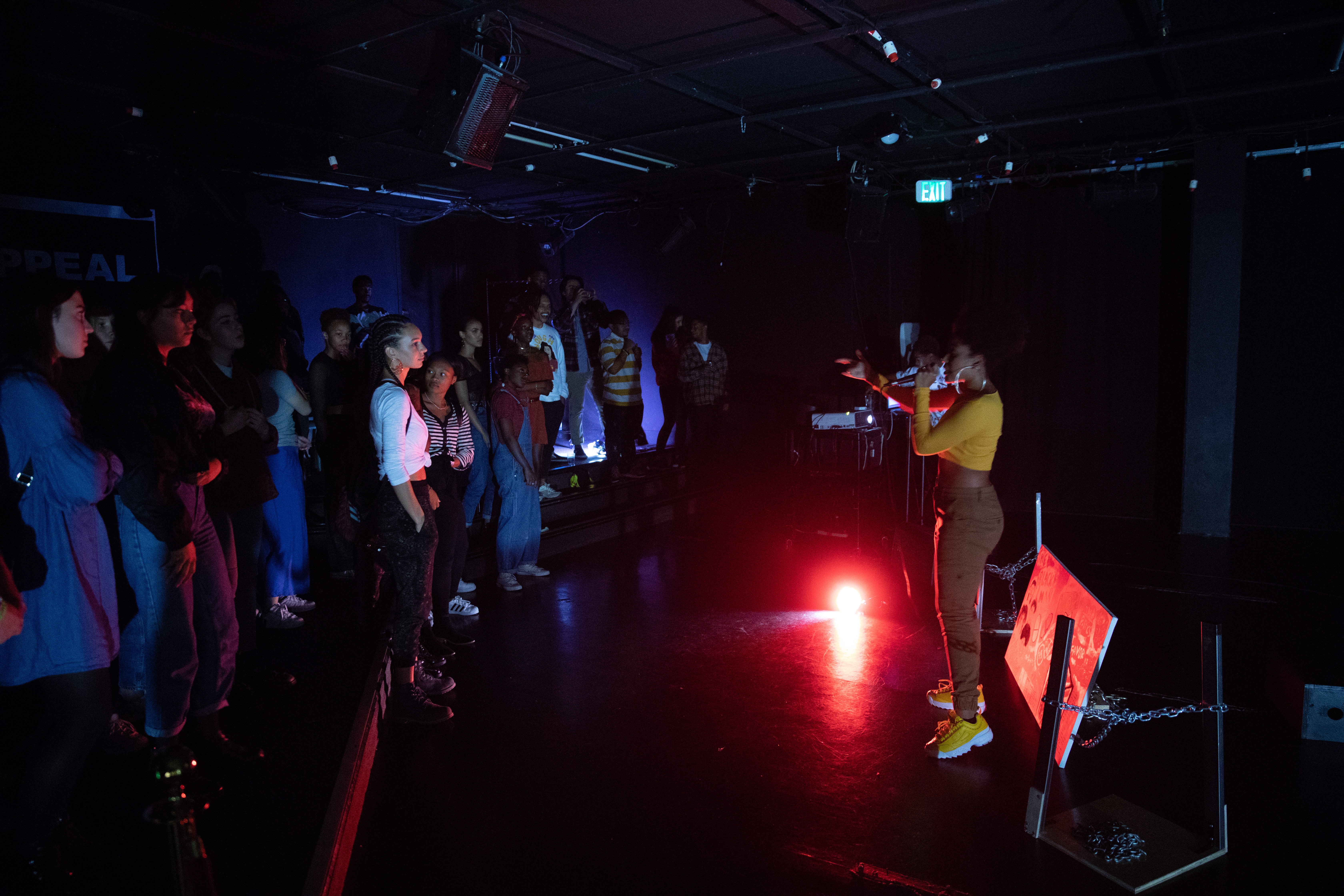 Event Photography by Rafael Hernandez



'PROCESS'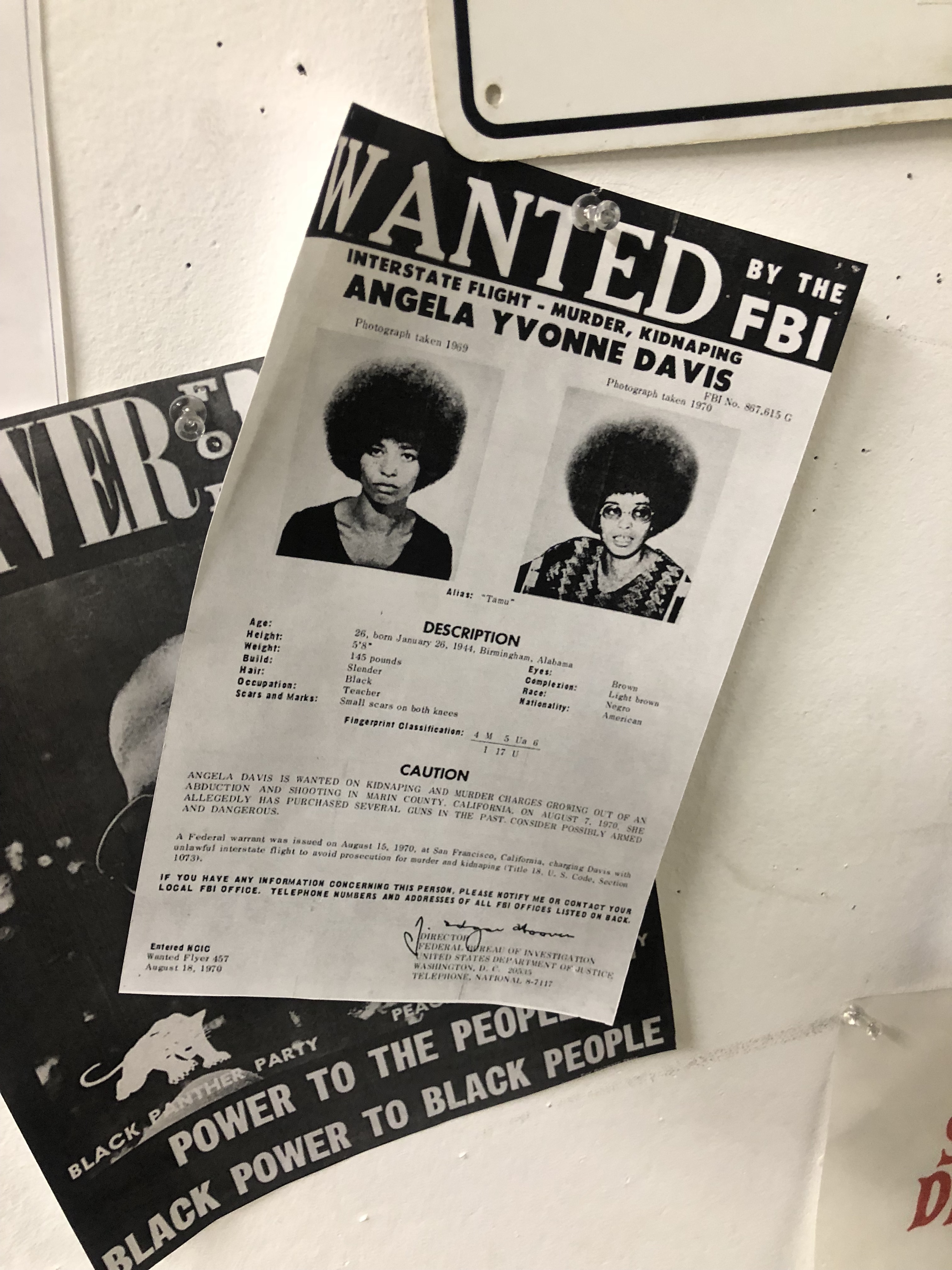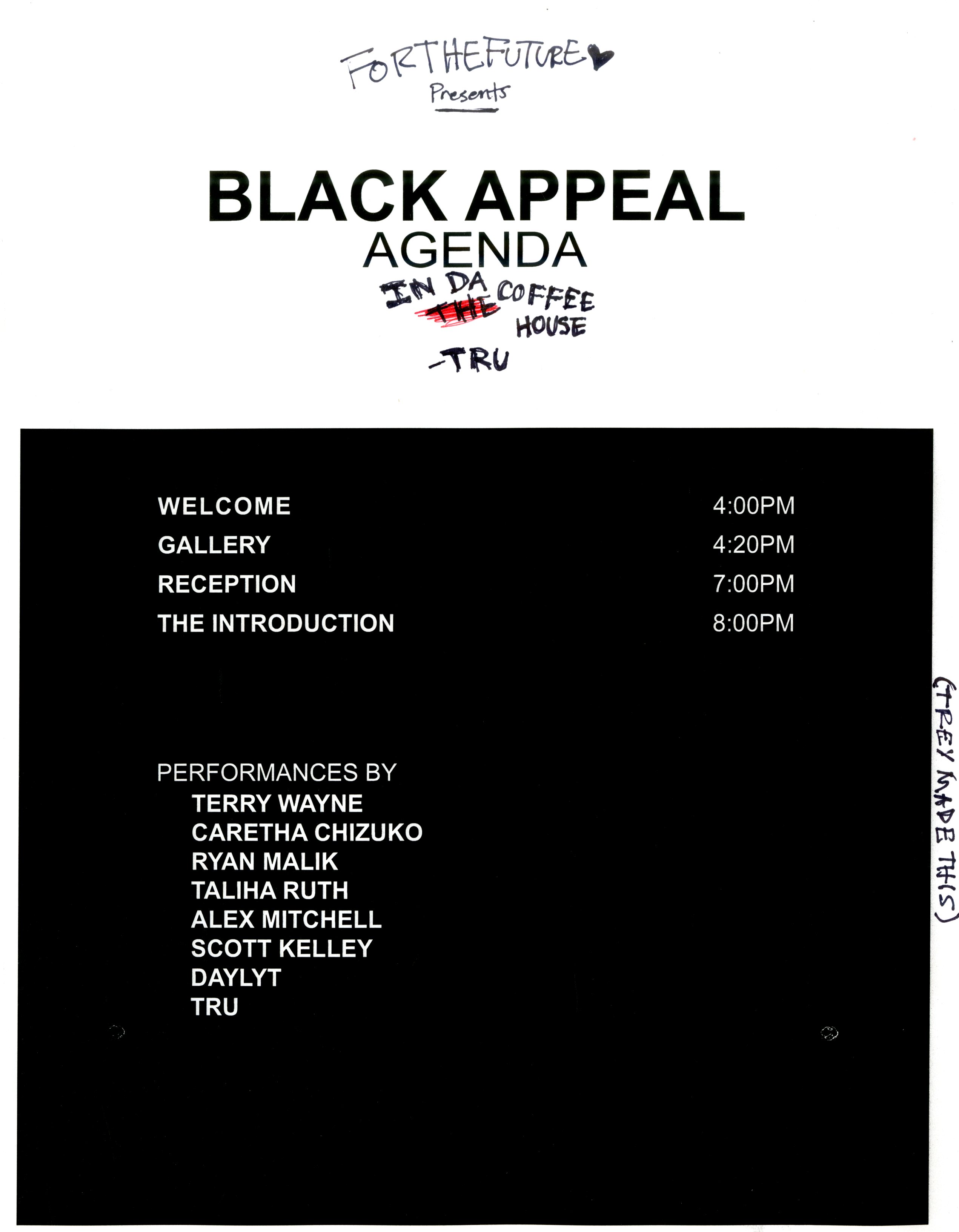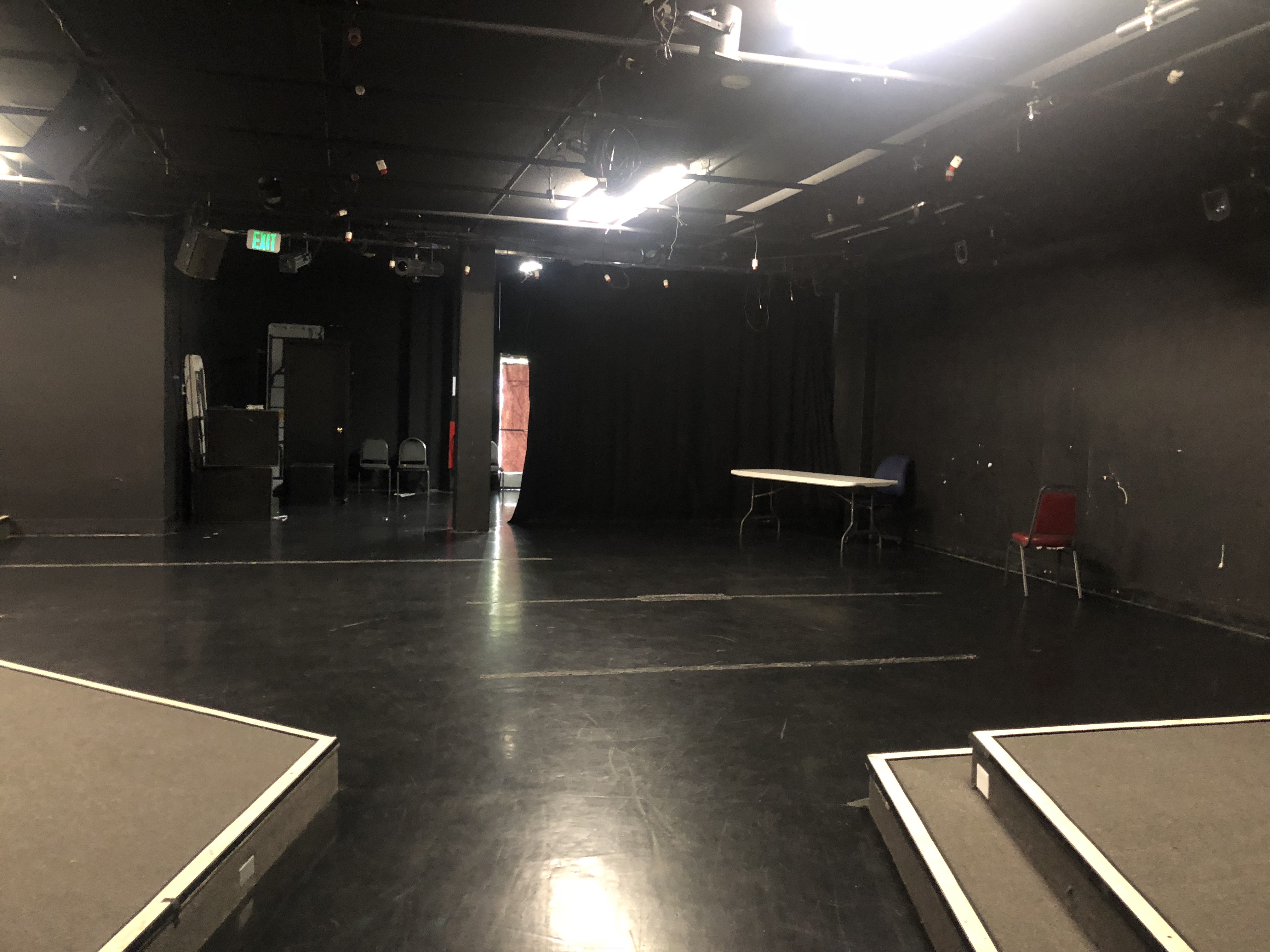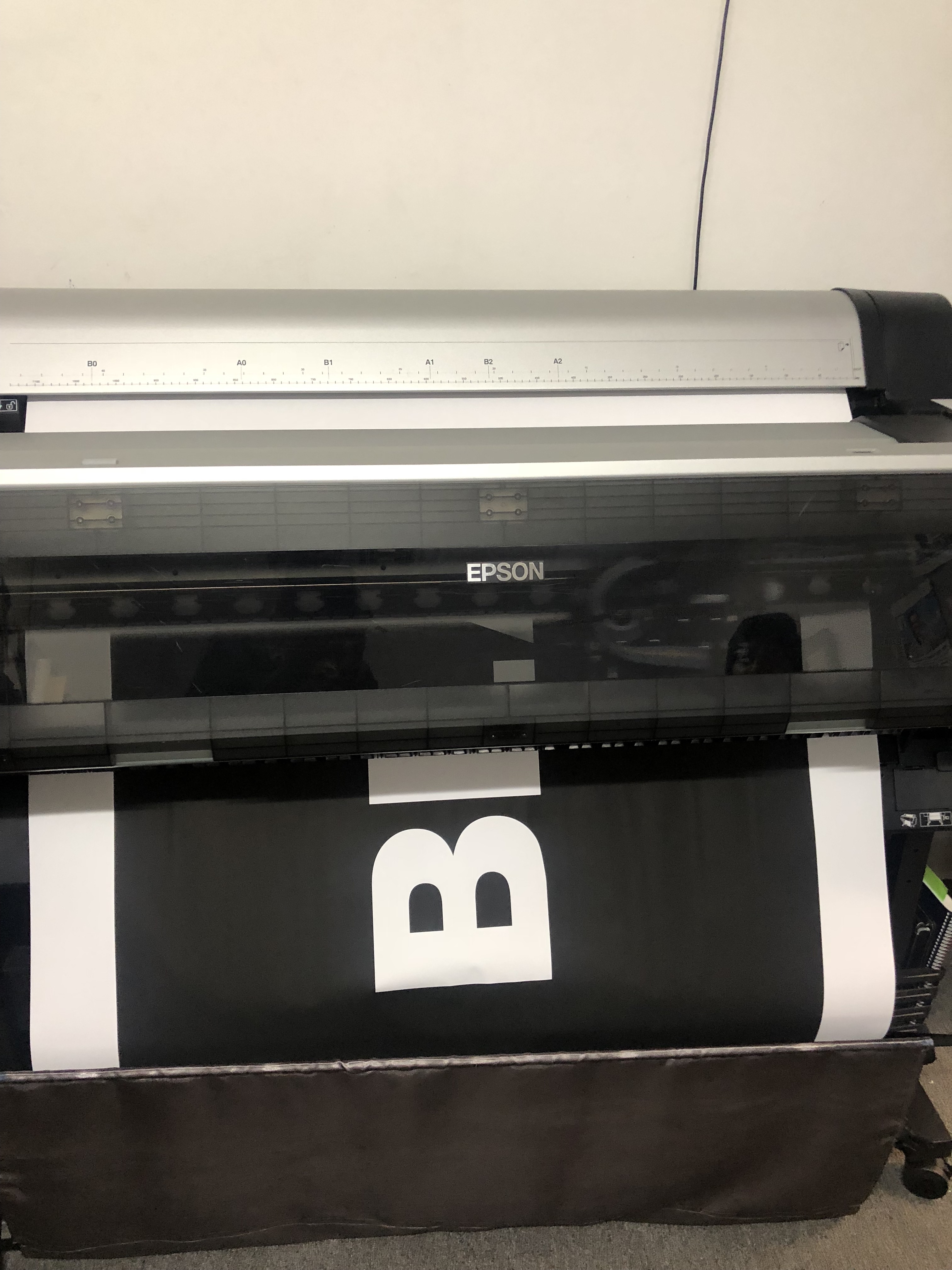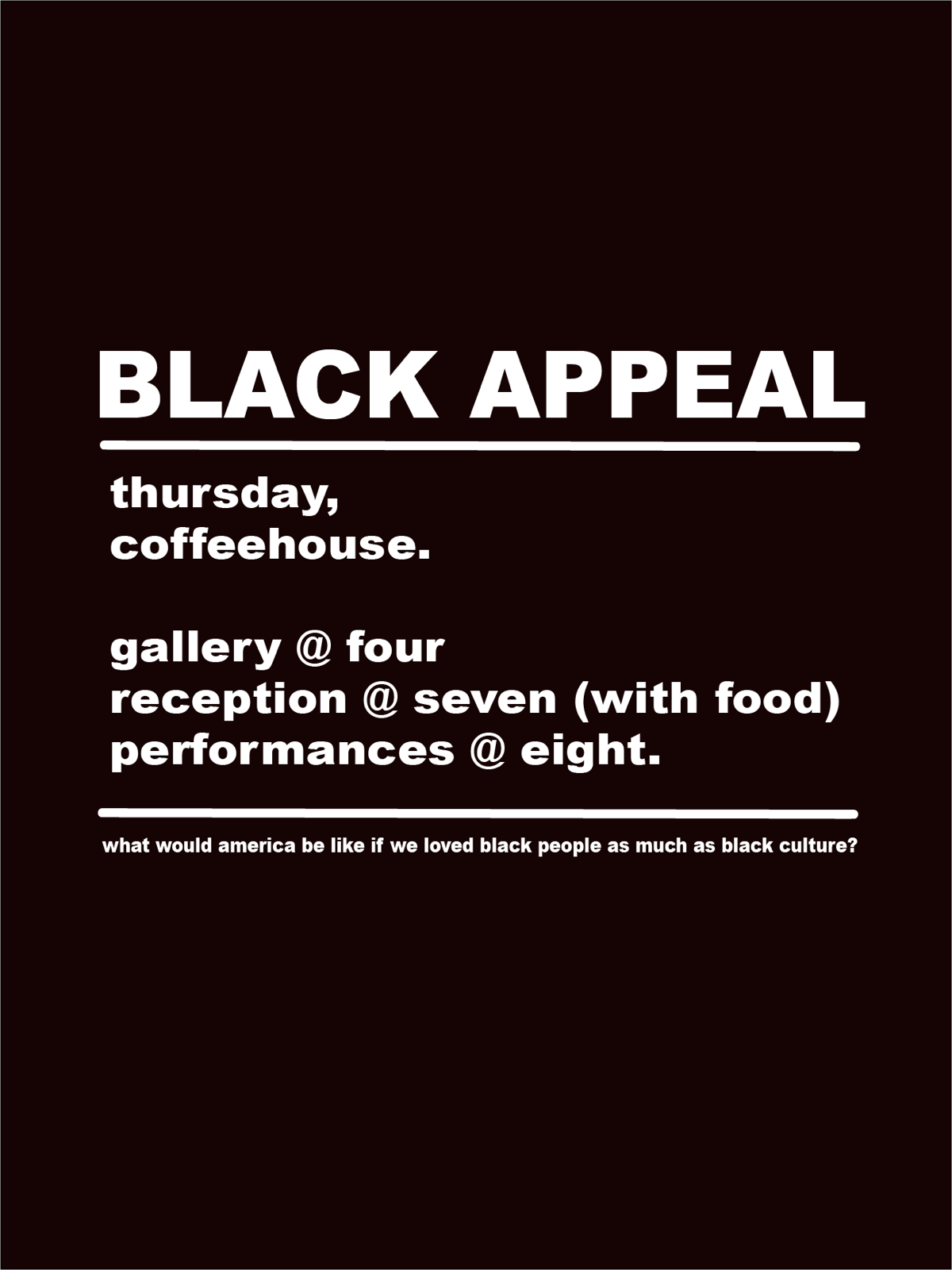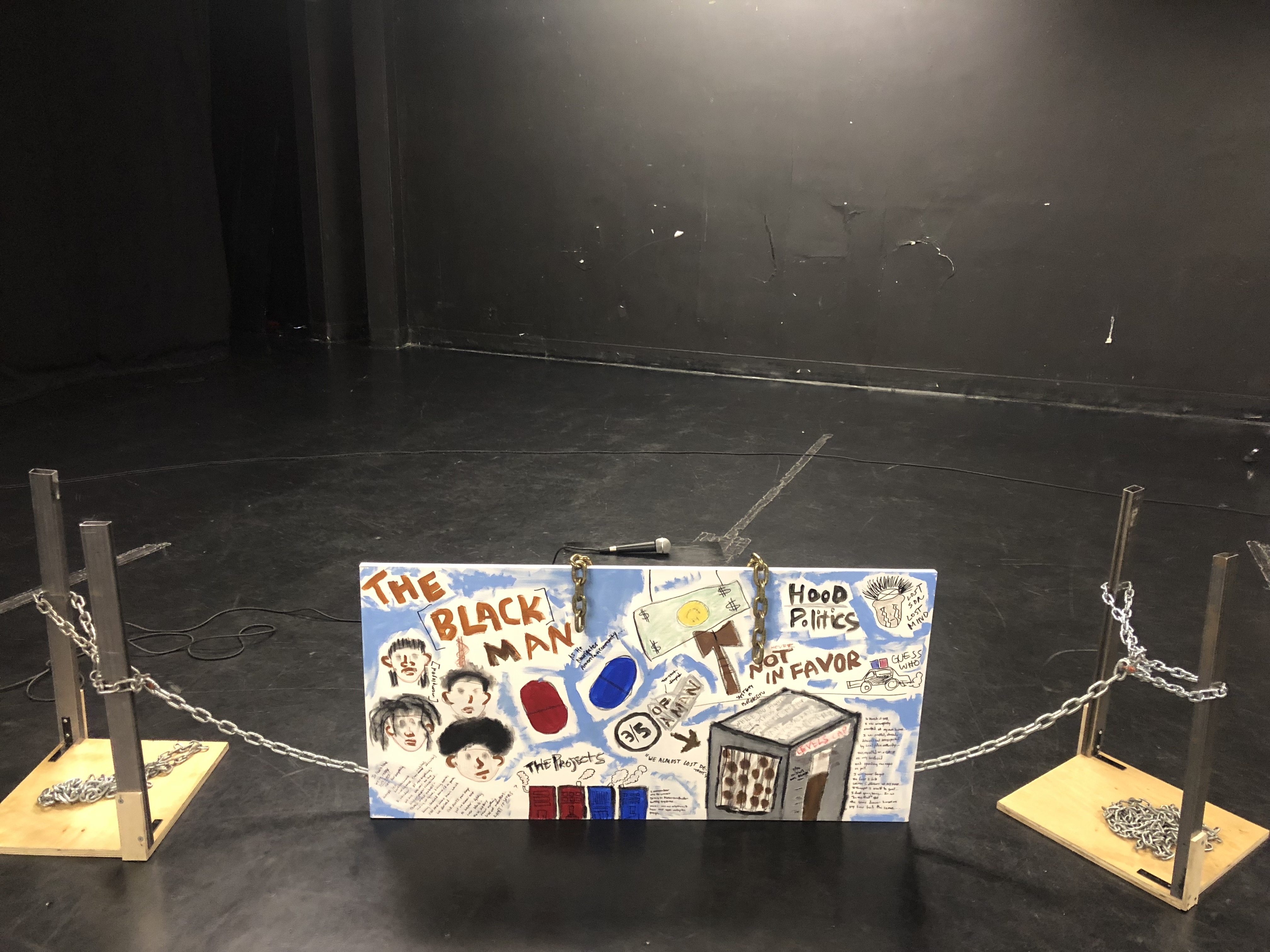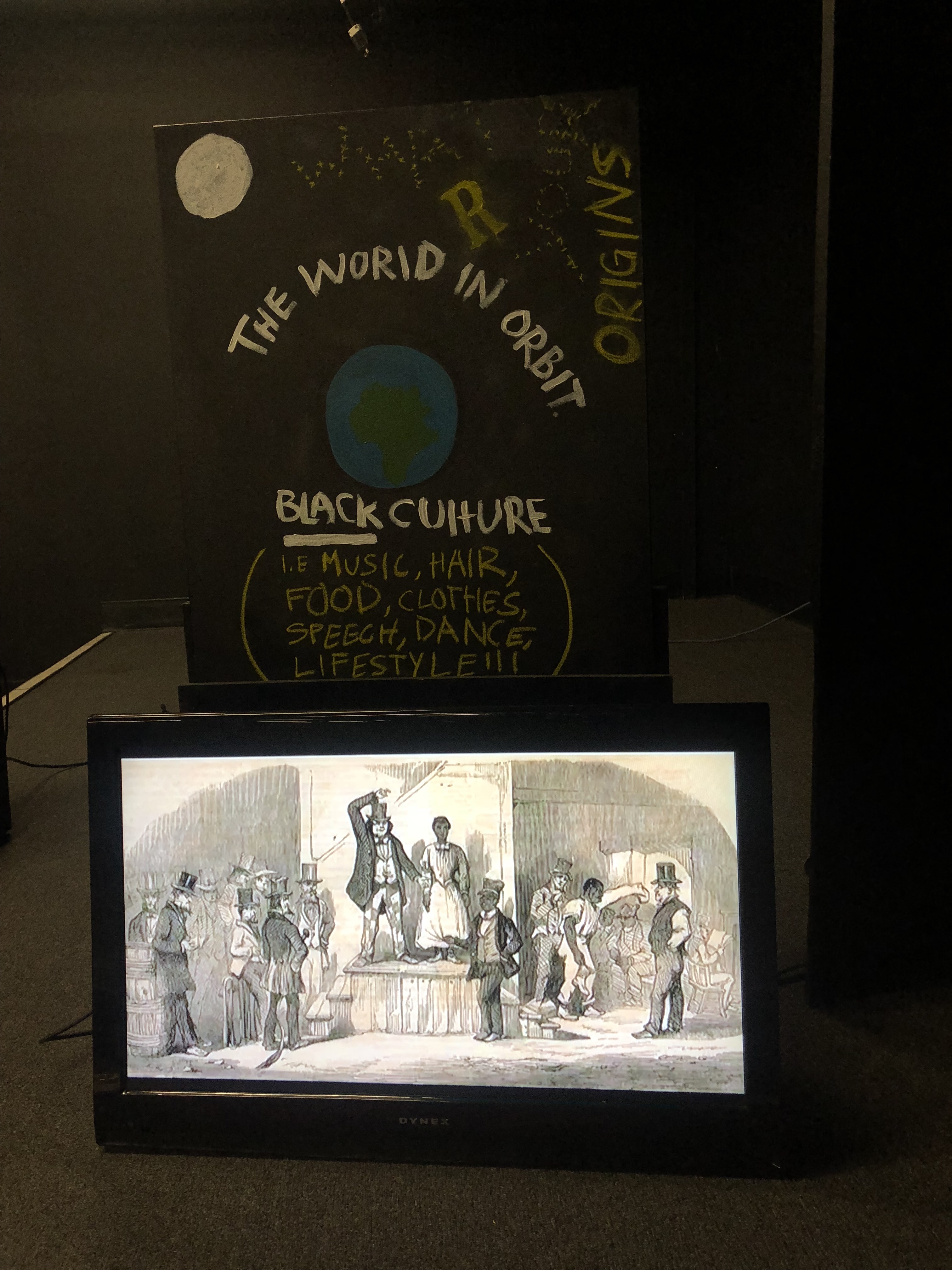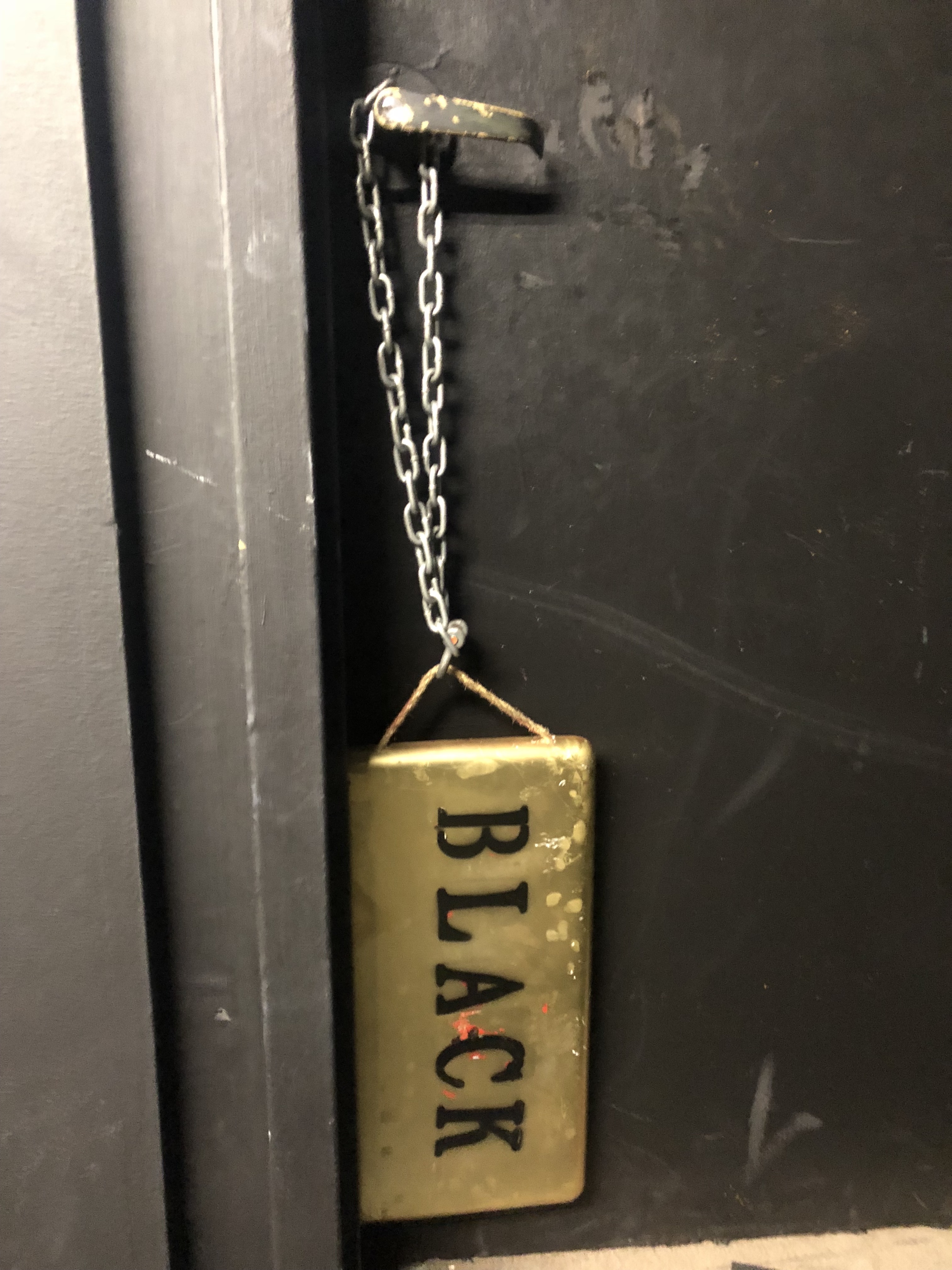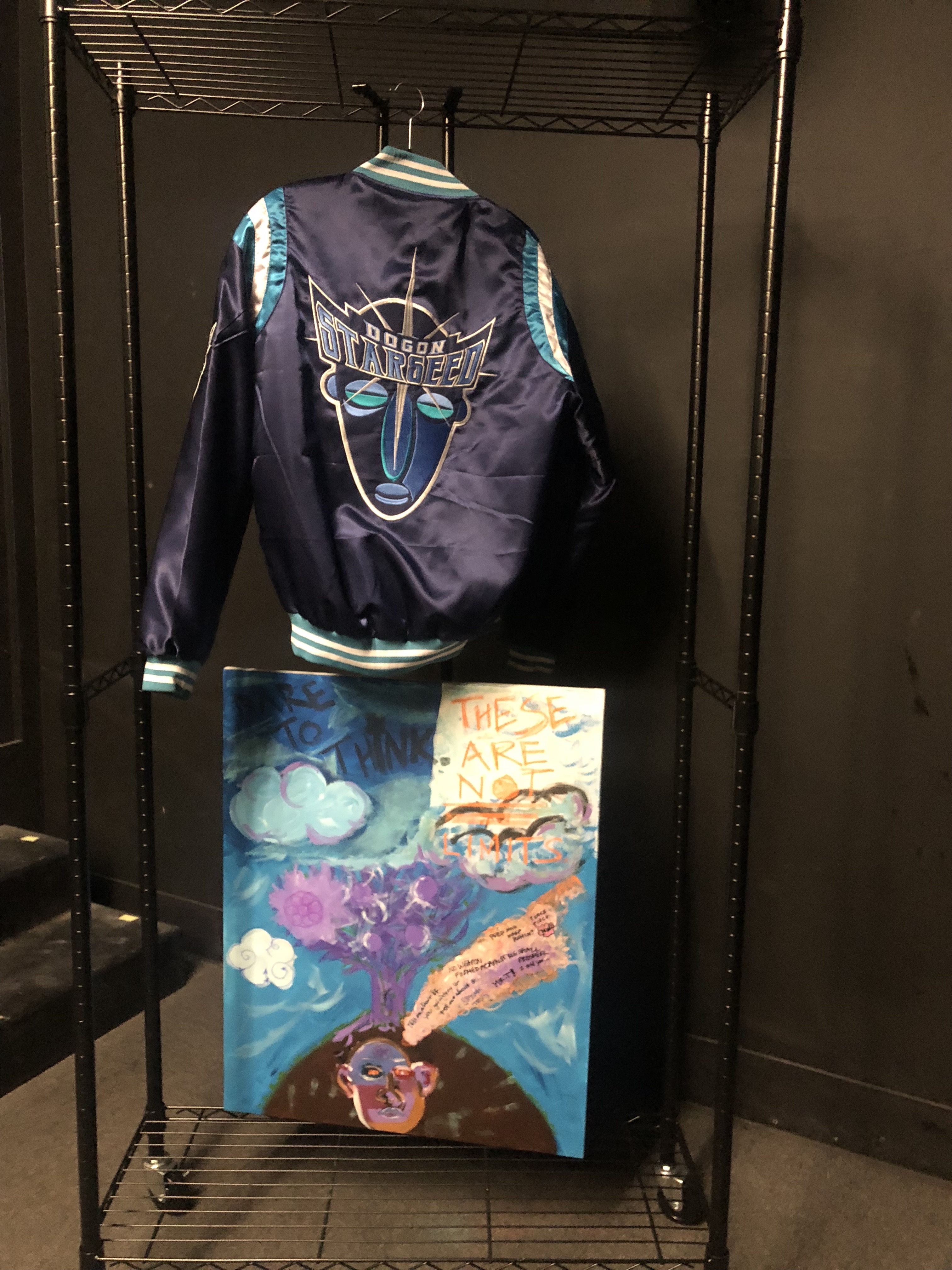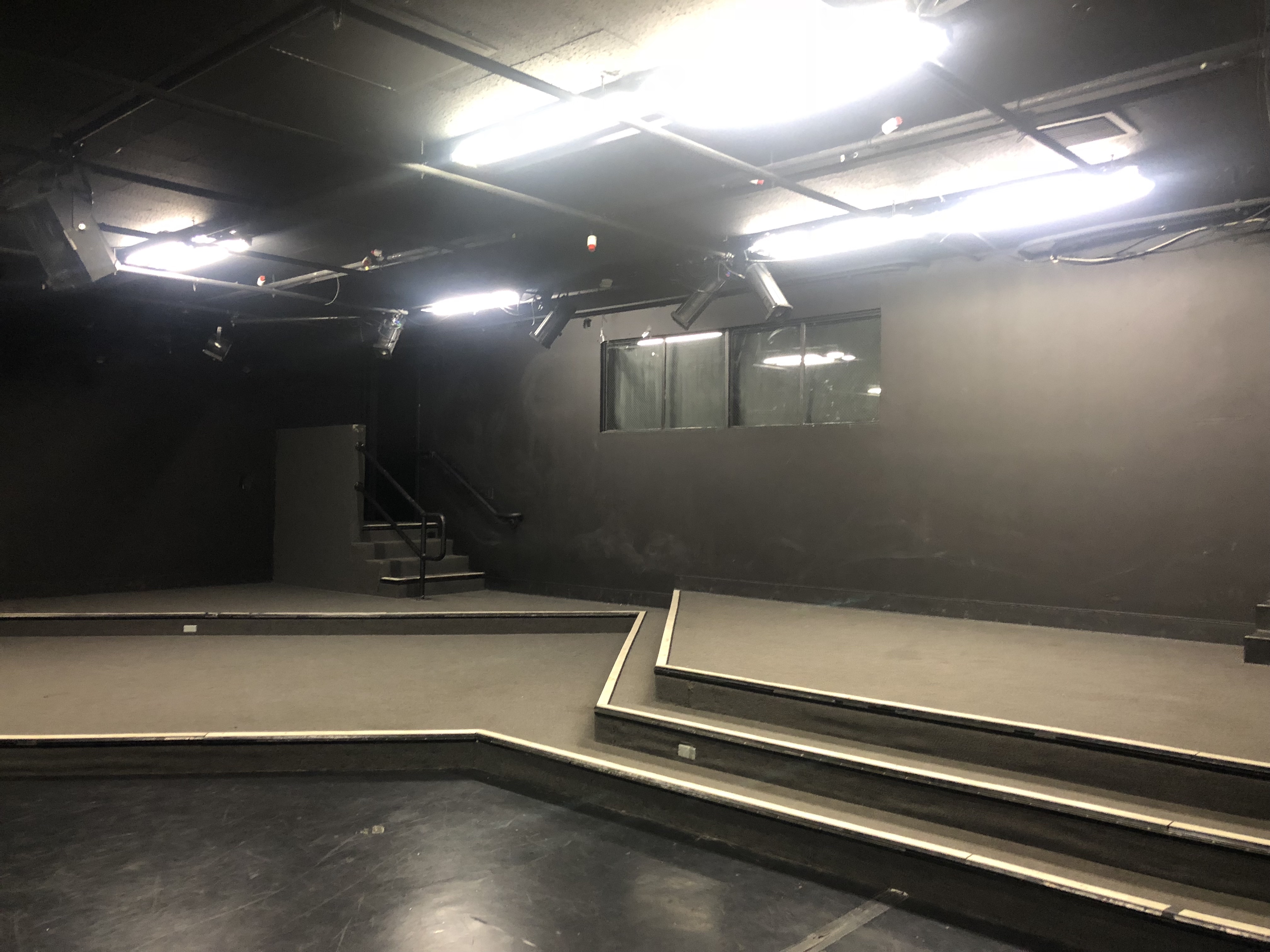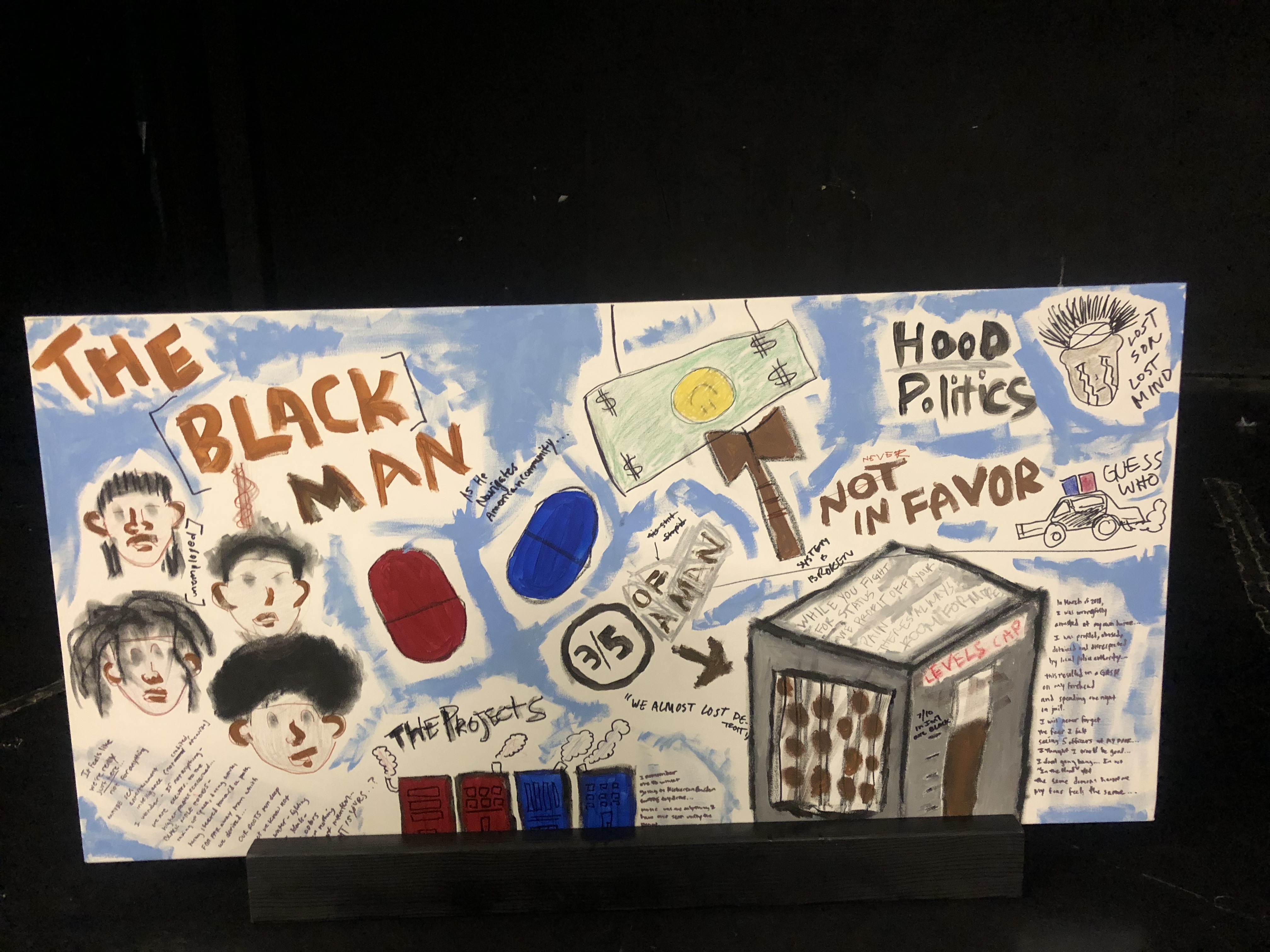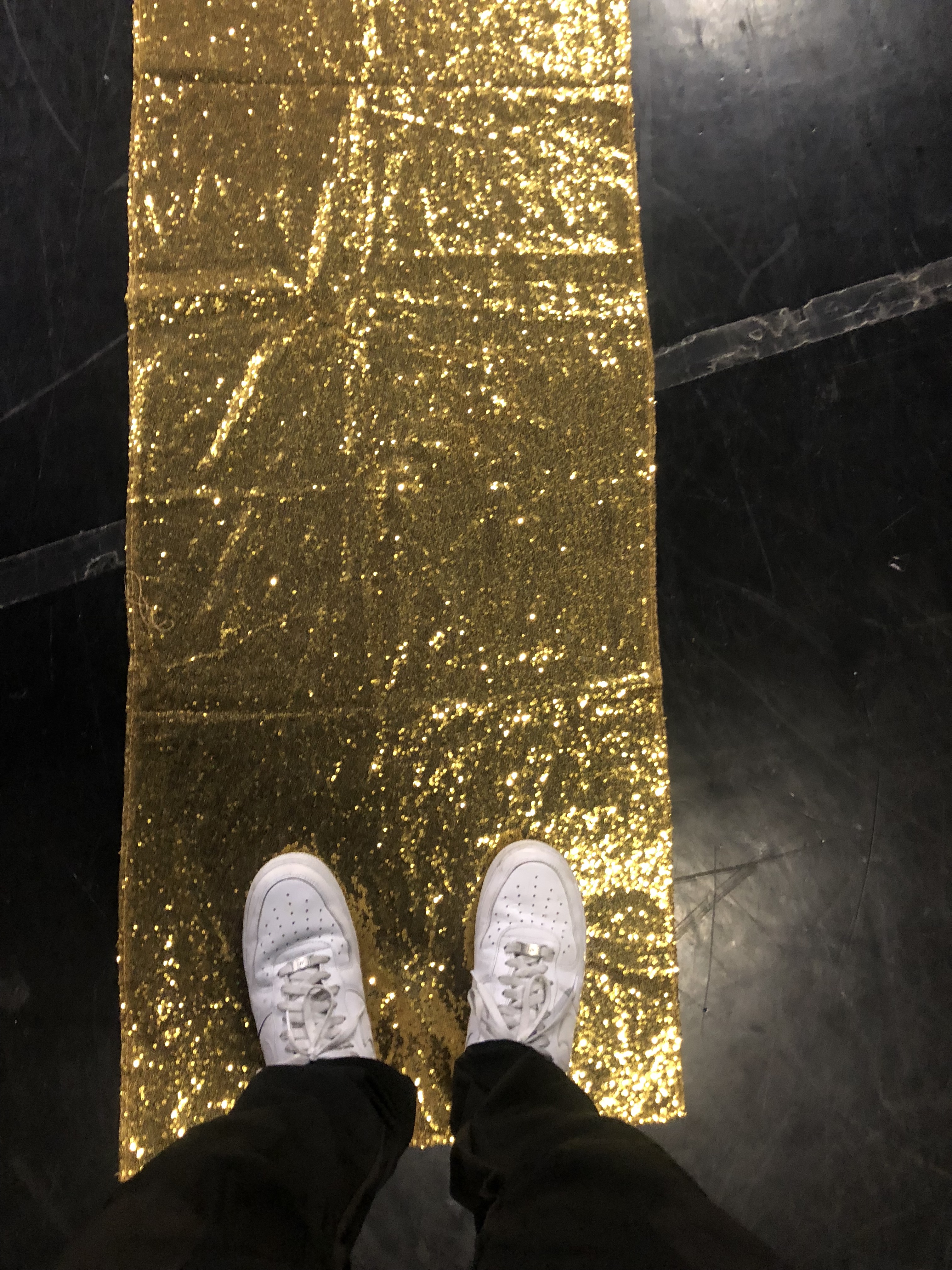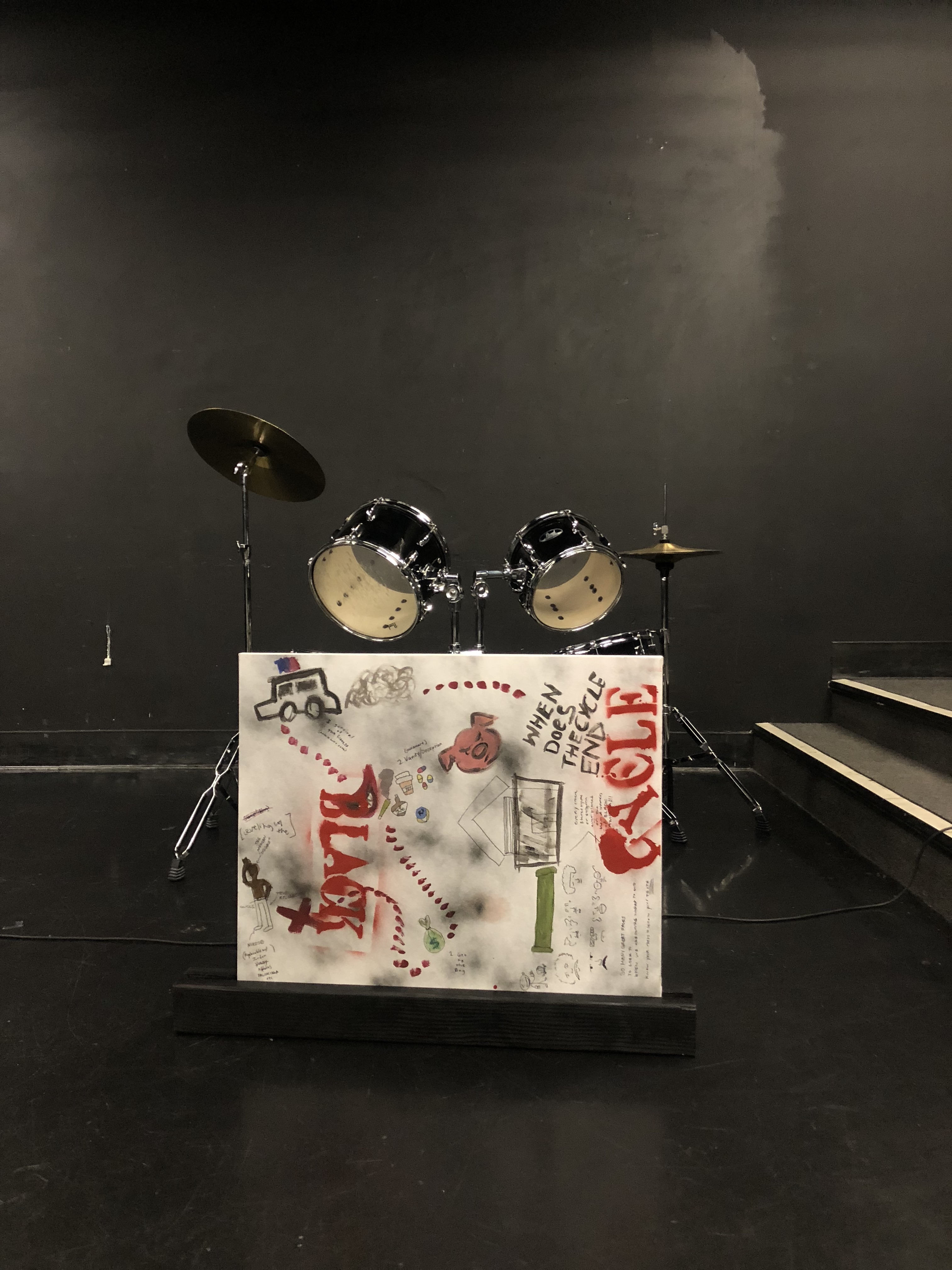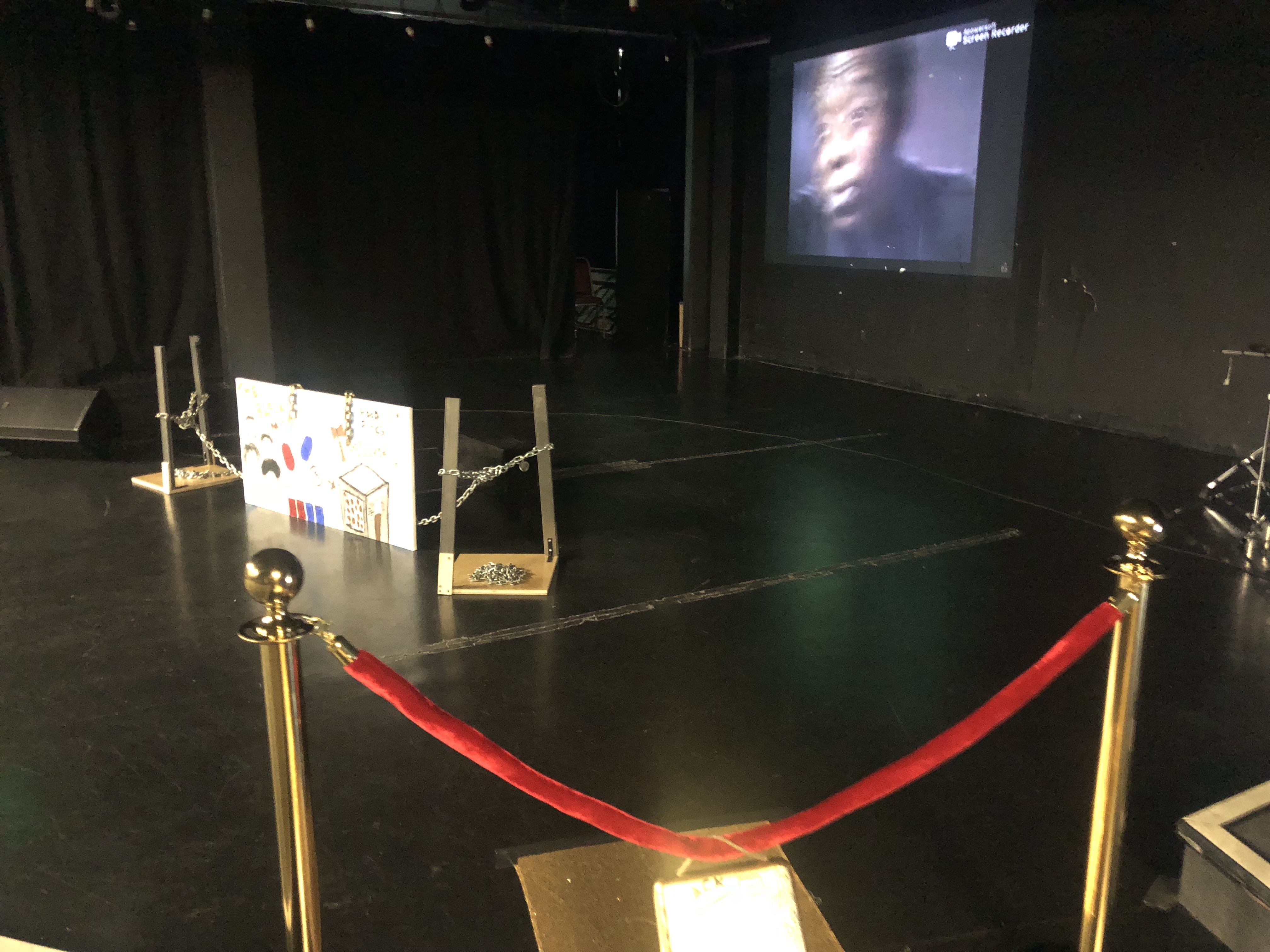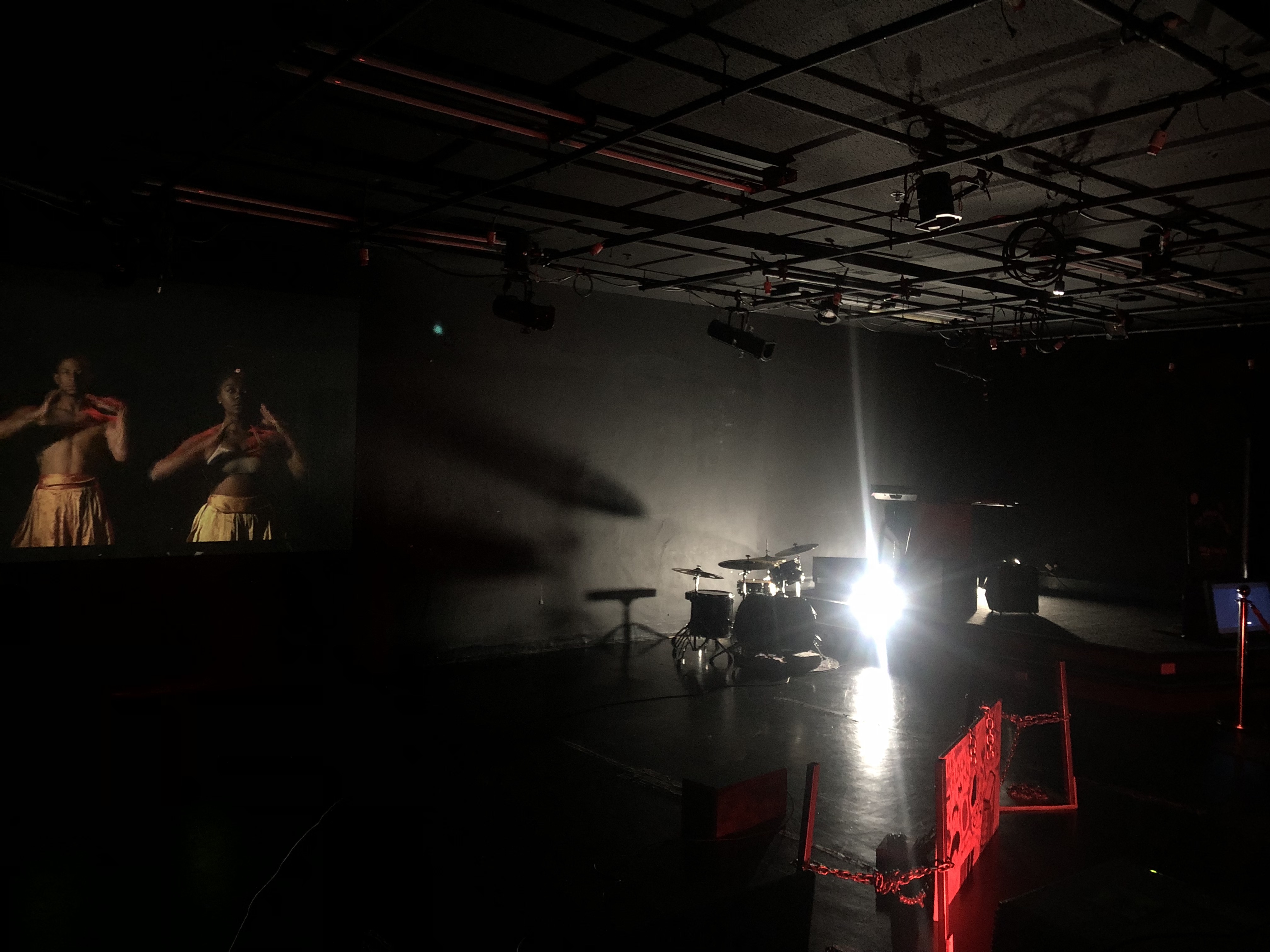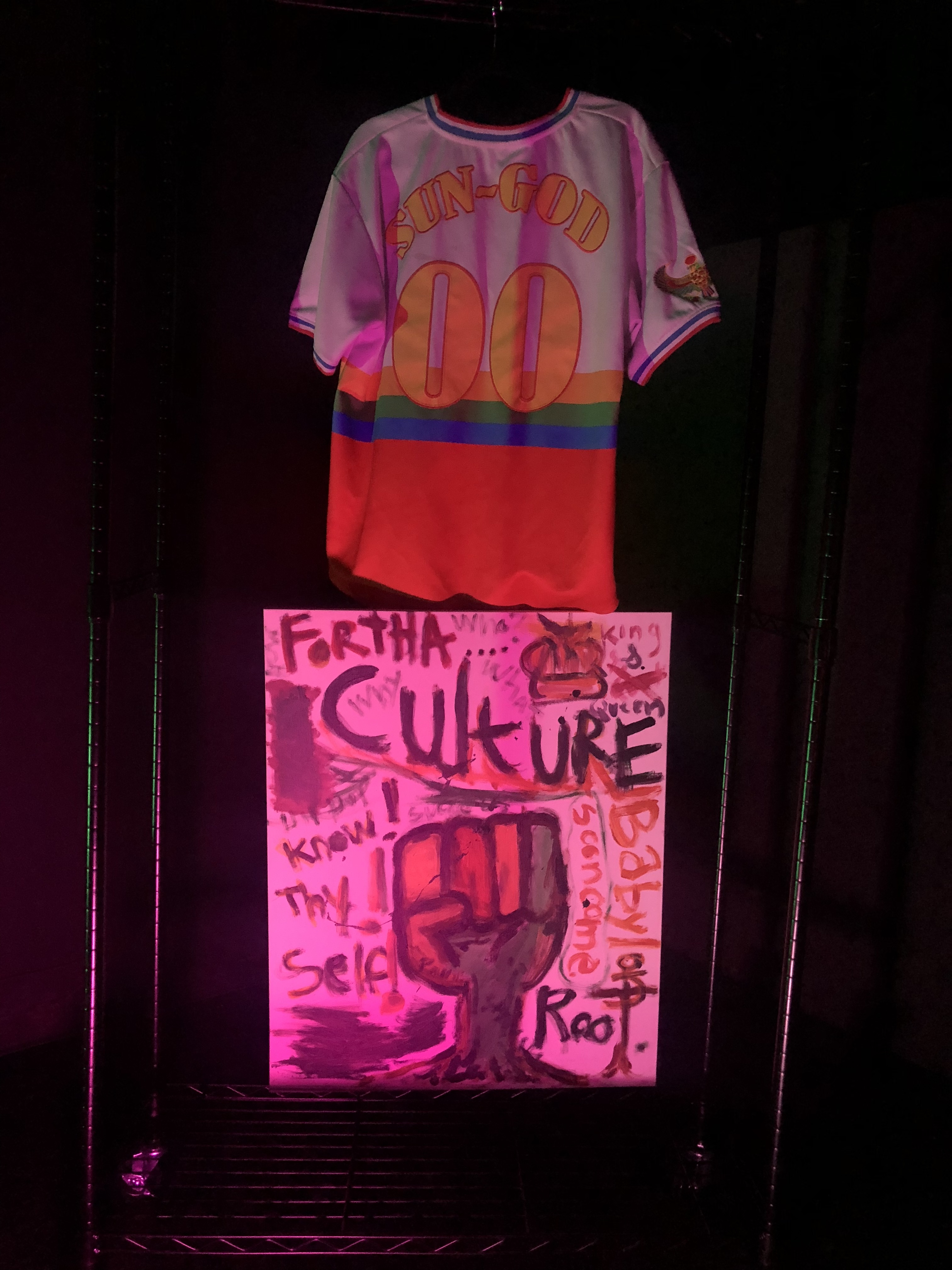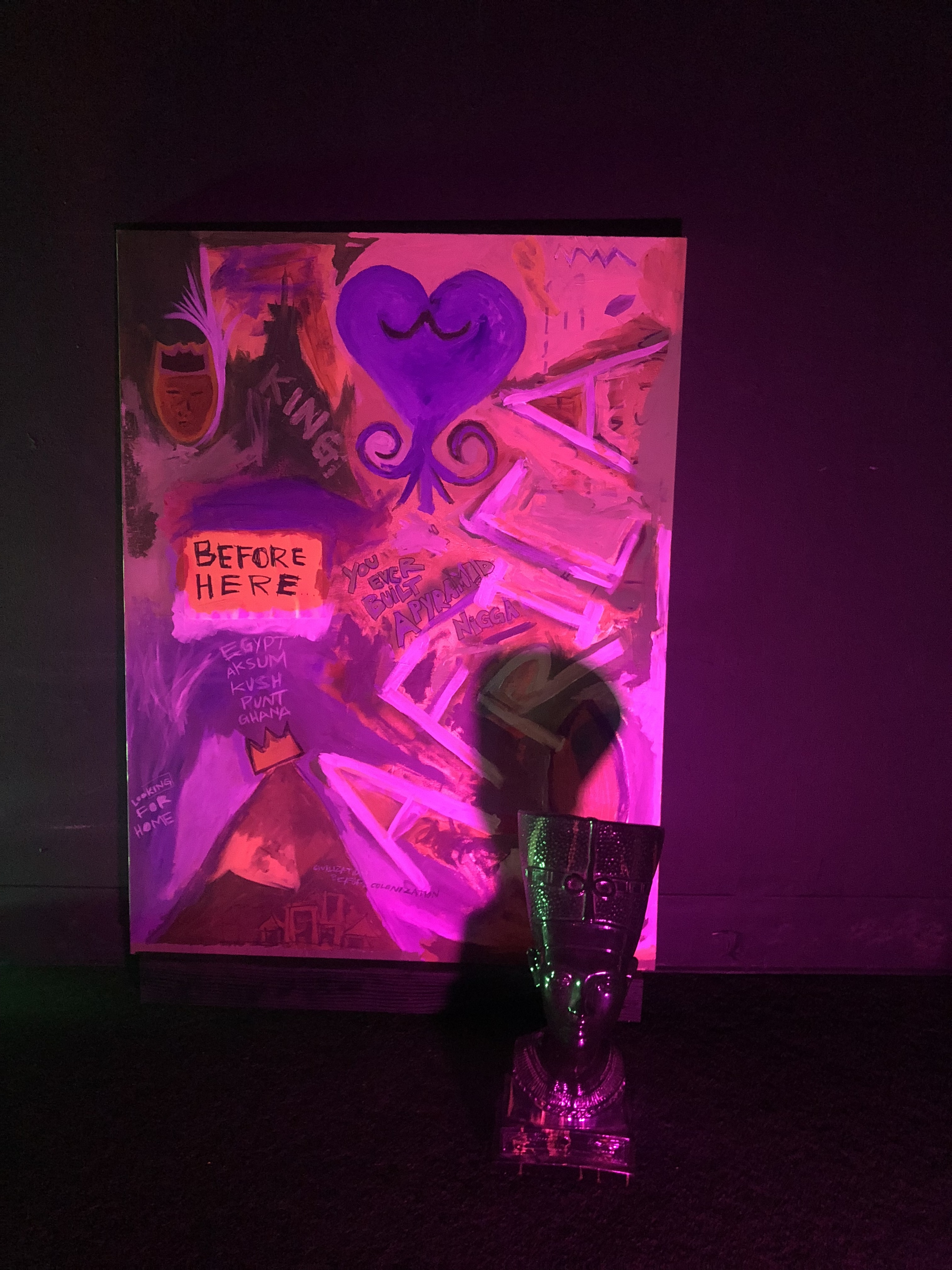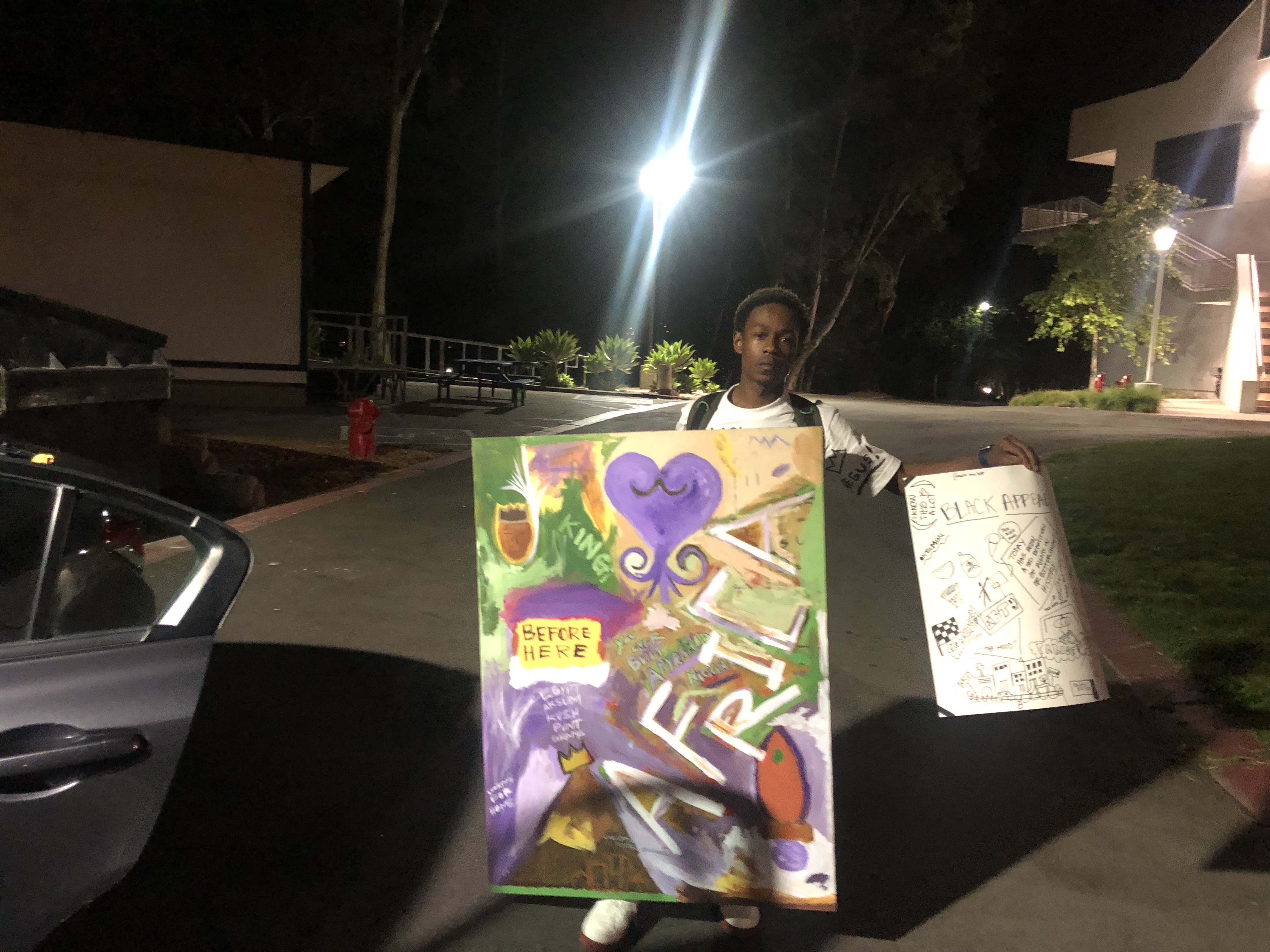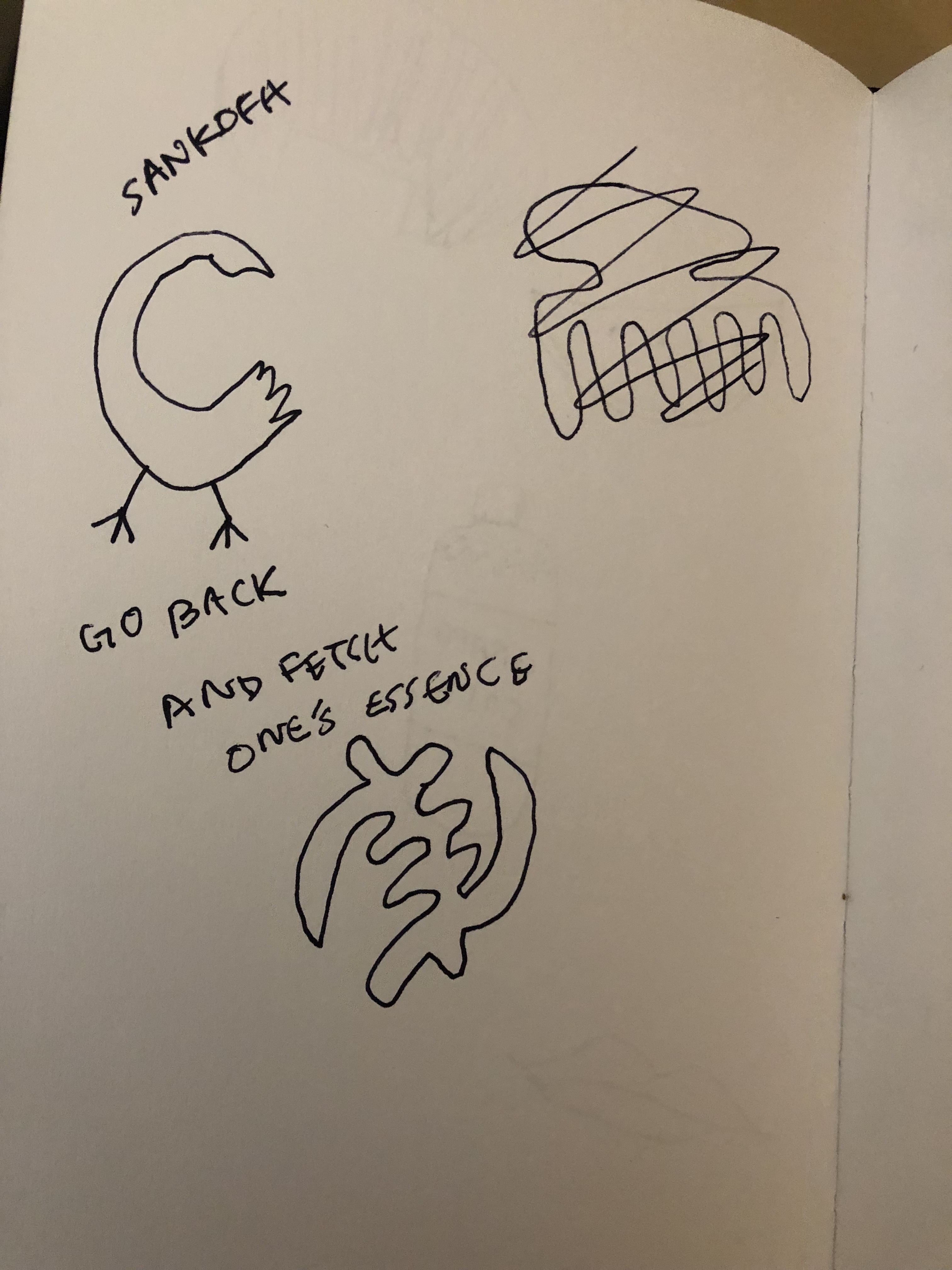 Documentation by Tru
26 LETTERS
An exploration of human nature through the "26" letters which create the alphabet.
'LETTERS' are used as an access point to connectivity, intimacy & friendship.
A "LETTER" was shared daily for the month of February,
existing as emotional subtext for curated dialogue and spacial activations.
'26 LETTERS' was first presented publicaly in 2019.
Materials: sound, film, image, paint, collage, digital media, text, program & performance.
Unless stated otherwise All original work(s) by Tru.
A - "AFRAID"

B - "BE"
C - "COMPASSION"
IN COLLABORATION WITH SCOTT KELLEY
D - "DON'T WORRY" (LIVE PERFORMANCE)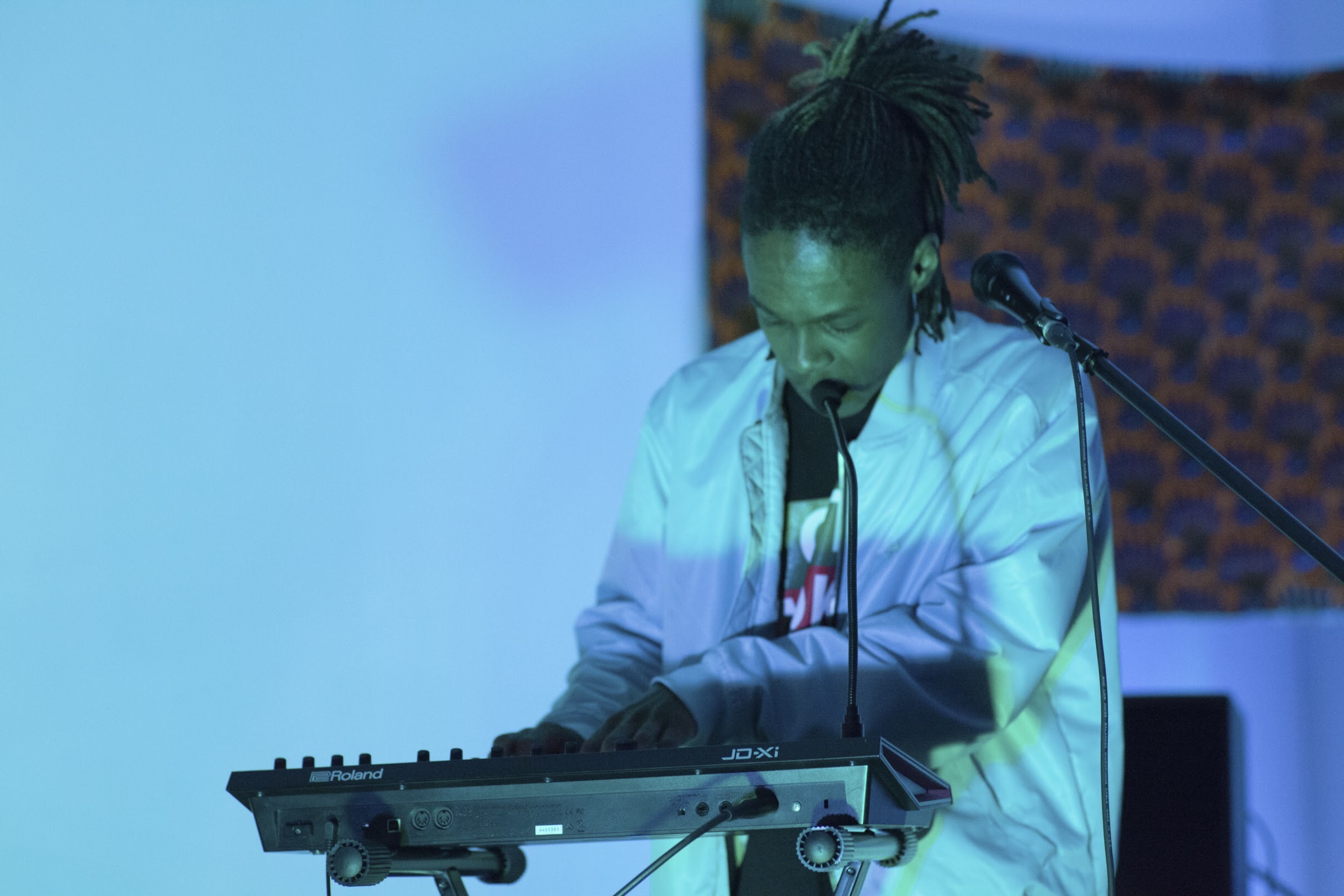 UNKNOWN PHOTOGRAPHER
E - "EMPYREAN"
IN COLLABORATION WITH CAMERON GREENE
F - "FUSS"

IN COLLABORATION WITH JOSHUA VALLE
G - "GLOOM"

ACRYLIC, 4' X 4'
H - "HOLD TIGHT"
I - "ISN'T THIS LOVE"
IN COLLABORATION WITH AHJEE PARKER

J - "JADED"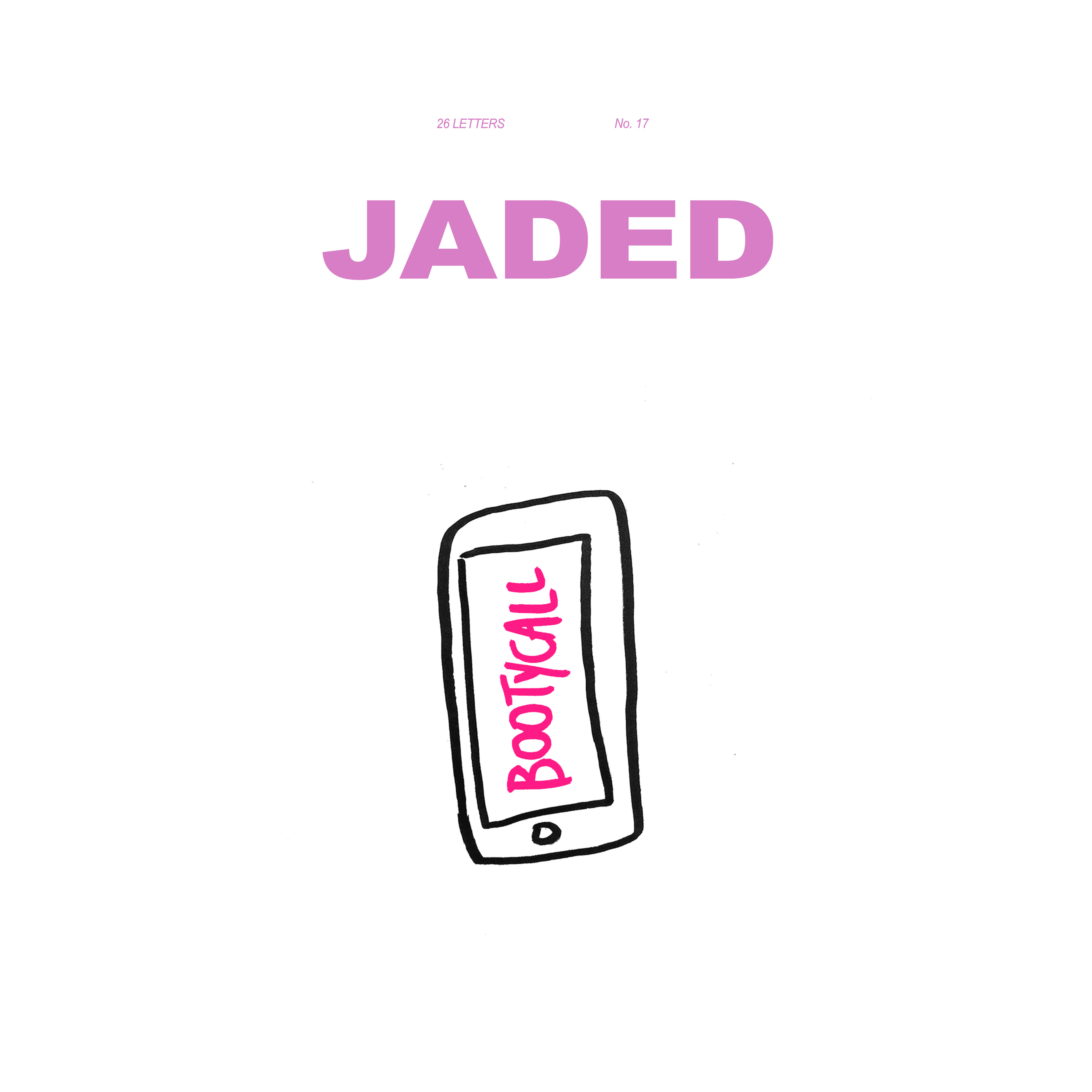 K - "KNOW LOVE"
IN COLLABORATION WITH SOPHIA R. MCDOWELL
L - "LIBERATORY"
IN COLLABORATION WITH BRONTE VELEZ
M - "MAYBE NEXT TIME"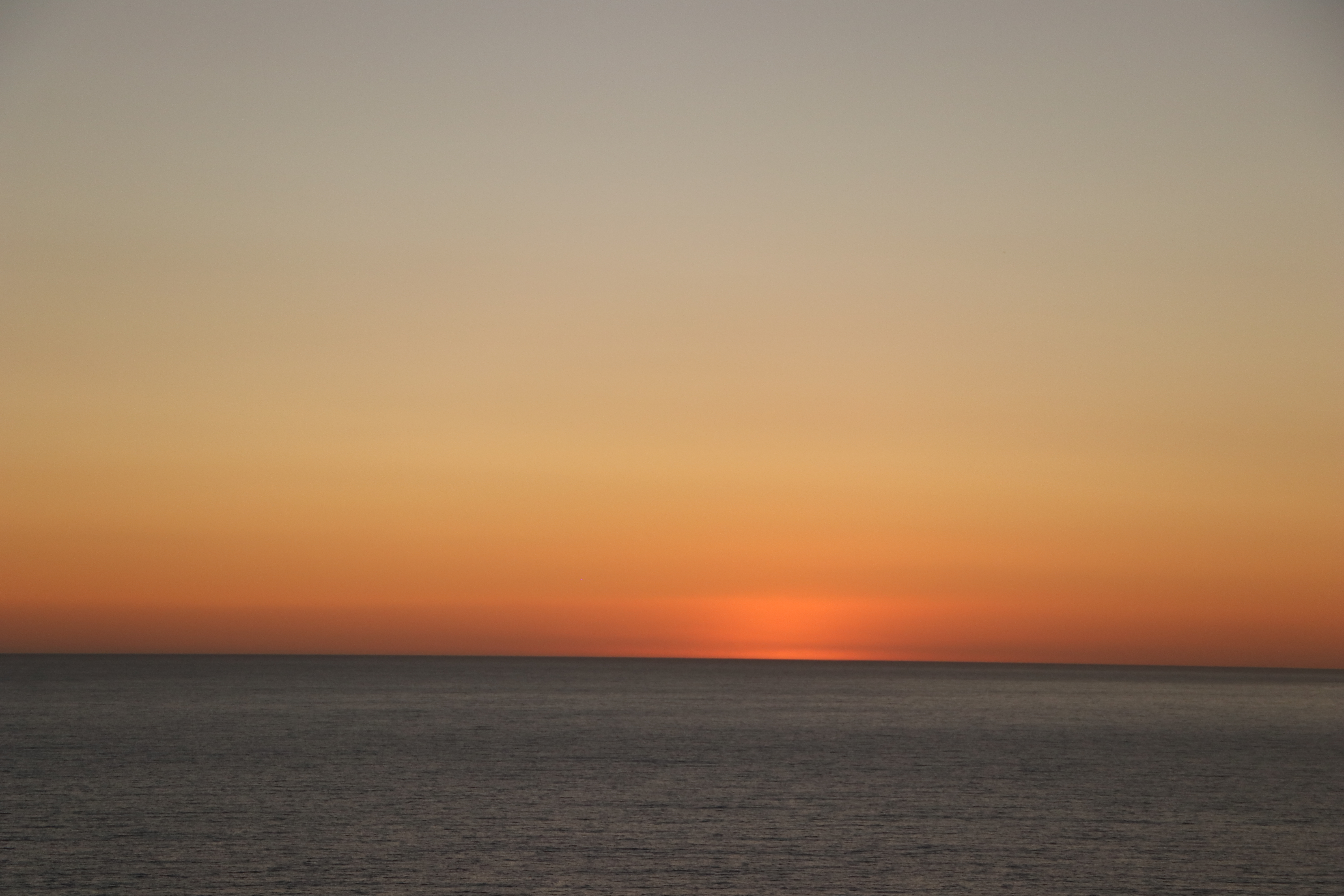 N - "NOTHING ON YOU" (LIVE PERFORMANCE)
UNKNOWN PHOTOGRAPHER
O - "ONEIRIC"
IN COLLABORATION WITH SYDNEY WAYNE & MAYA ANGEL
P - "PAIN"

Q - "QUEEN"

IN COLLABORATION WITH CAMERON GREENE
R - "RIPPLE"
We are the ripples

Effect, of known causes

Connected by trauma

Finding our treasure

We weave magic.

There's beauty in that magic;

In the strength of the people.

Power is the people

Collective consciousness; collecting common sense.

What a time we're in.

What a time to be alive.

I hear cries as loud as the cheers

I see smiles often as tears,

And in all,

We dance together.


S - "SENTIMENT"
Stop yourself

Stop yourself

Take a minute just a moment

Go and realign yourself

I got problems

All been through it

We all deprived of help

How we survive this hell

Only the time will tell

I'm wishing on stars

They shooting my brothers and sisters

We all on a hitlist

We all on a mission

We journey to justice and freedom

Seeing my people believe that they equal

And that they deserve it

And that they worth this life that we all blessed with

I got message, listen, dont you forget it

I - Cannot pretend I ain't fed up

The gestures are reckless

My efforts are nothing compared to the essence of love in the ether

That got us connected

You must not forget

That all come from places we never remember for sake of us falling in love again

And then again, and then again

Earth is buried all secrets

You know that it's sacred

You safe with us

Tell us your story dont save it

We all want the glory we all want the cake and we all want a cut at the end of the day

We all have this pain

And we all got our pleases

We all got some habits we needing to break

Fuss out my face

With that fairness

Flush out the waste I can't take this

Now and then I grab the pen and lace the page the fiend as finally spoke again

Toke the token kid, he rolling lowkey the most potent of poets you heard of yet, yeah

Sure enough if it's one thing that can heal the scars of this world we in

It's love, thats the divine within

I need away

To let go of my worries

I turn the page

But the Memories keep on burning

Holes in through my heart

And I'm fillin these

Voids with the wrong thangs

I'm filling these voids with the wrong waves

Wonder when I'm gon' learn my lesson

Maybe I'm a bad student

Baby I'm a bad influence

Tell me what you plan on doing tonight

You got me sentimental

You got me feeling things I aint felt before

You got me feeling things I gotta let you know

Sentimental, you got me sentimental.
T - "TAKE IT OR LEAVE IT"

U - "UNCONDITIONAL"
IN COLLABORATION WITH BARLITXS
V - "VULNERABILITY"
PHOTOGRAPH, EUNNURI LEE
PHOTOGRAPH, JOSUÈ RIVAS
W - "WHEN THE HEART WINS"
IN COLLABORATION WITH JAQ MALIQ
X - "XANTHIPPE"
Y - "YOUNG & RECKLESS"
IN COLLABORATION WITH CAMERON GREENE & MANNY S. JIMENEZ
Z - "ZOETIC"
L-O-V-E

Zoetic

Feel so poetic

Vital to life

I know what I neeed

I get it

We all in daze

So many struggles a day

Blowing my bubbles away

Im feelin lonely

But like it alone

So I'm never phased

Write on page

Passion is safer

My love on the page

I write like a savior

Saying

Why why my people gotta go thru it like that

We work hard for that paper

Then big man take it back

We all cut from the same cloth

No matter white or you black

But these days it's only few hearts who believe that

It's energy that we love

Yet energy that we lack

Caught up with all the buzz

Got you fussin like that

Don't be jaded

By the wrong thangs

Who am I to say what's right

But we know what the song say

This no ordinary love

Very rare like that Sade

If I fall in love I hope I don't shy away.
"REFERENCES"

PHOTOGRAPH, SARAH SEKULA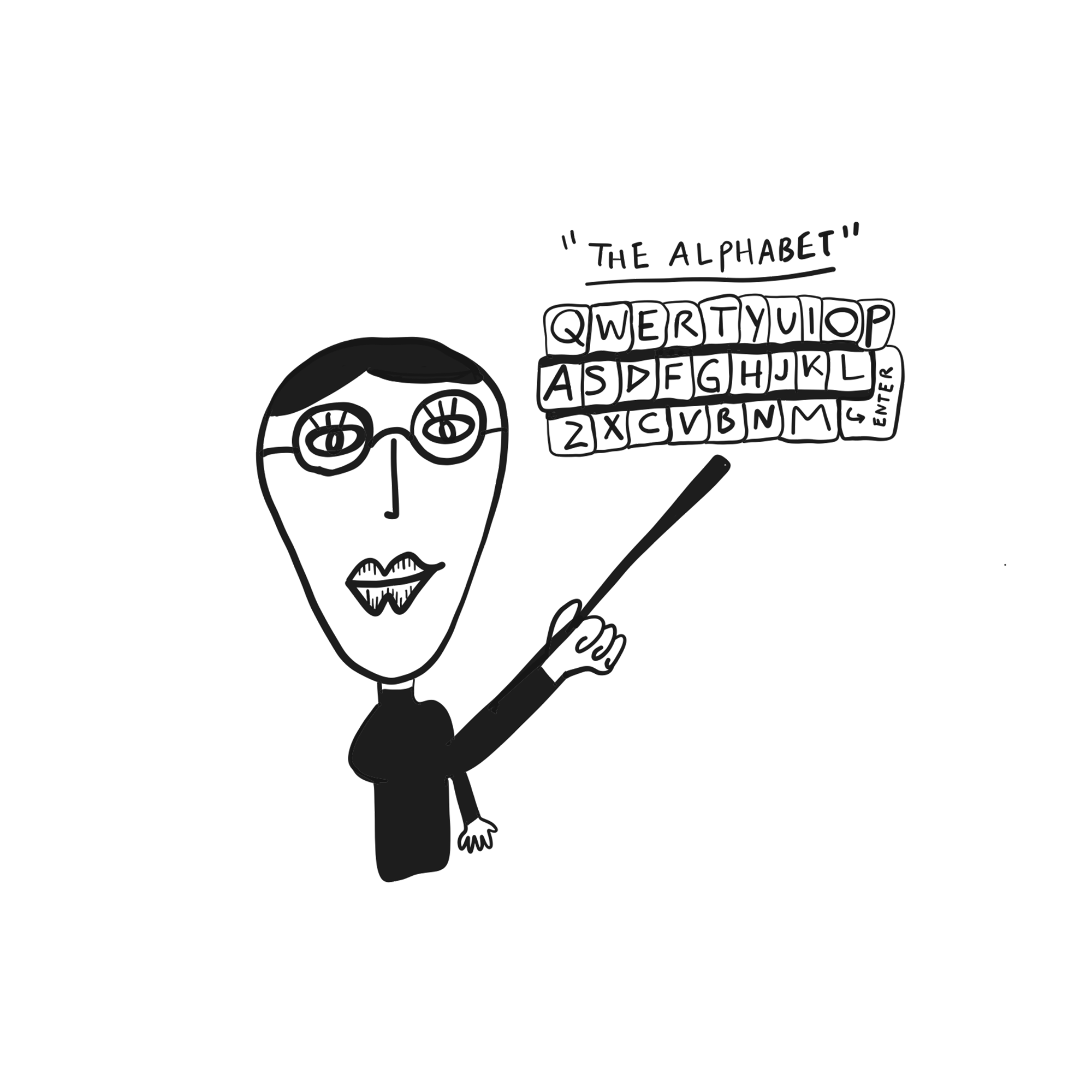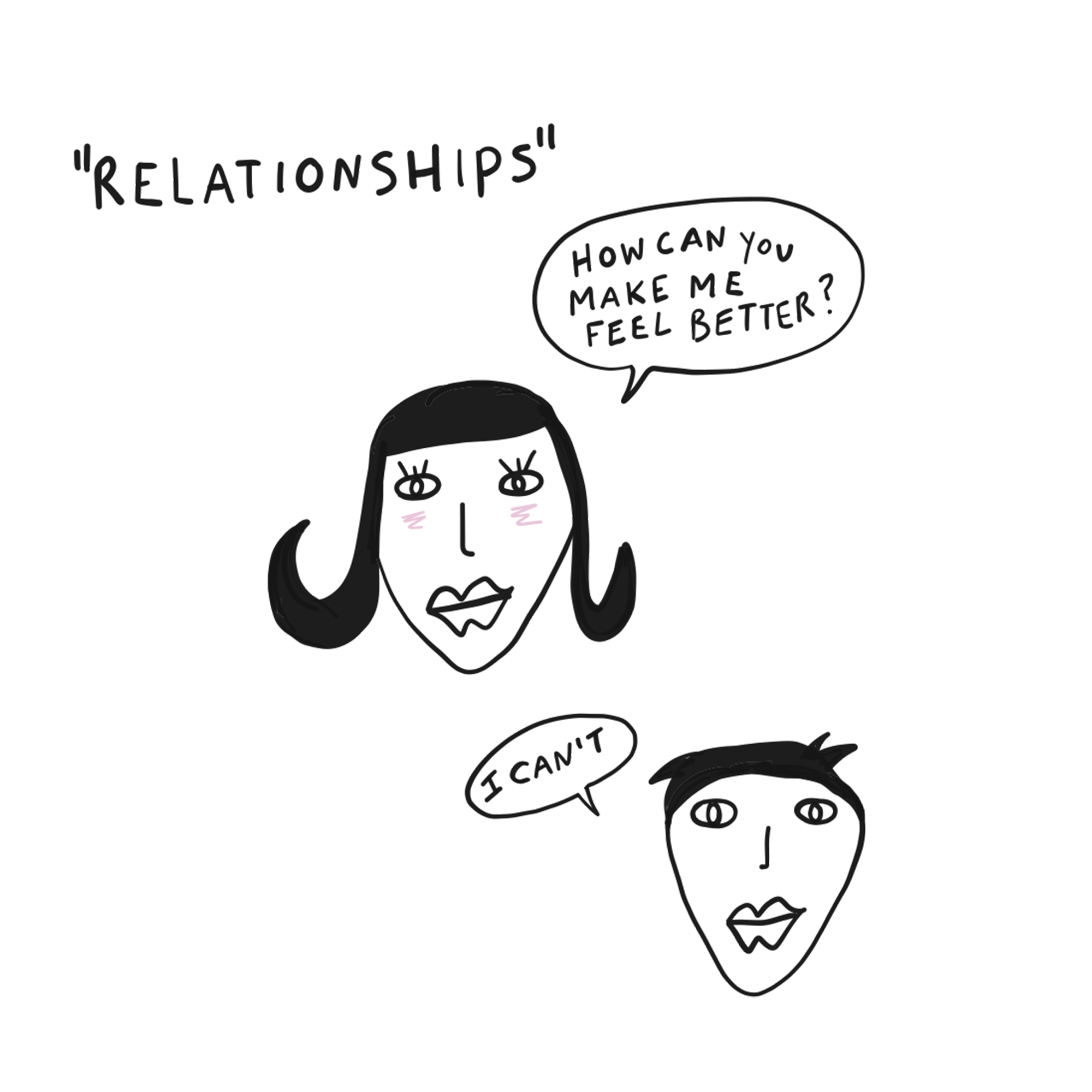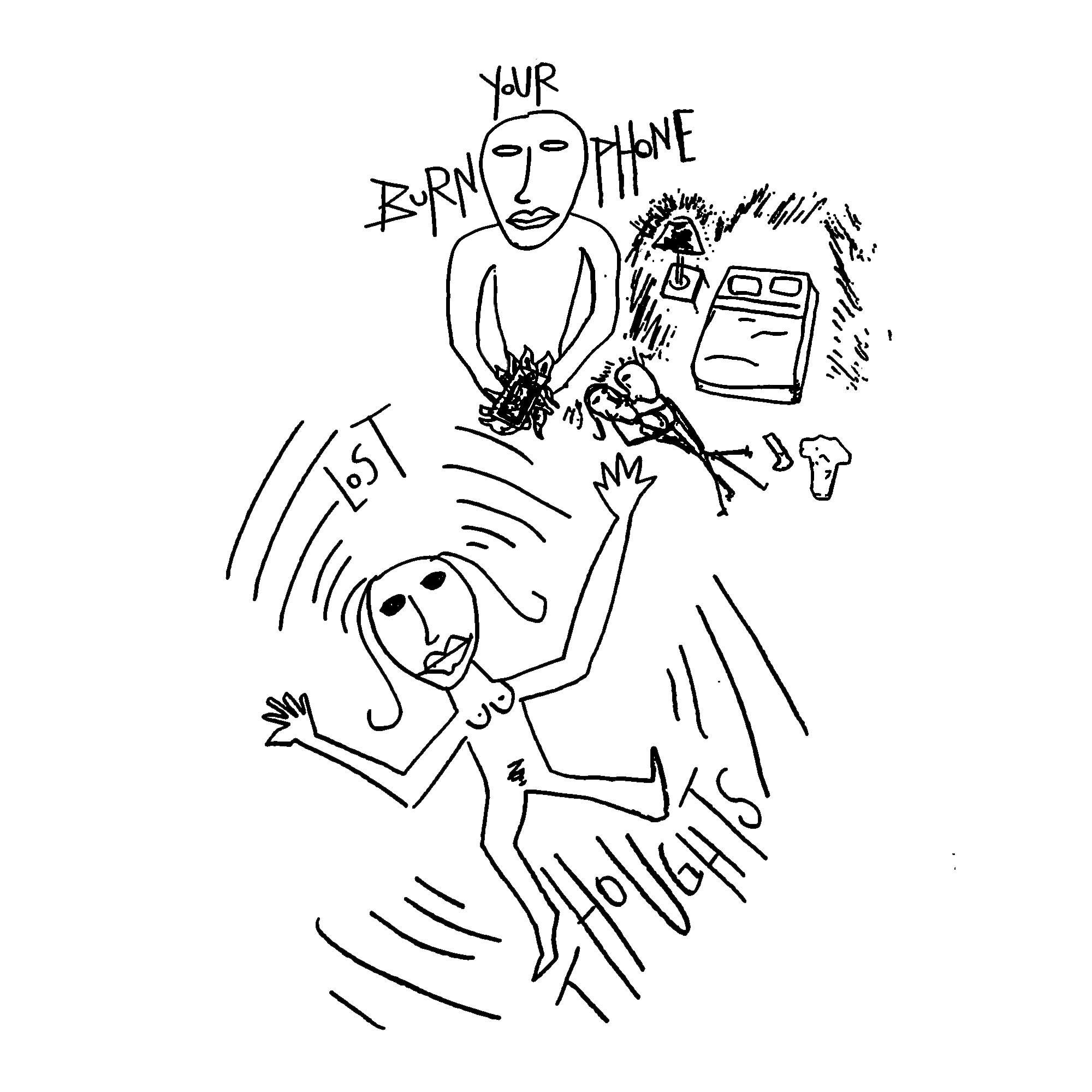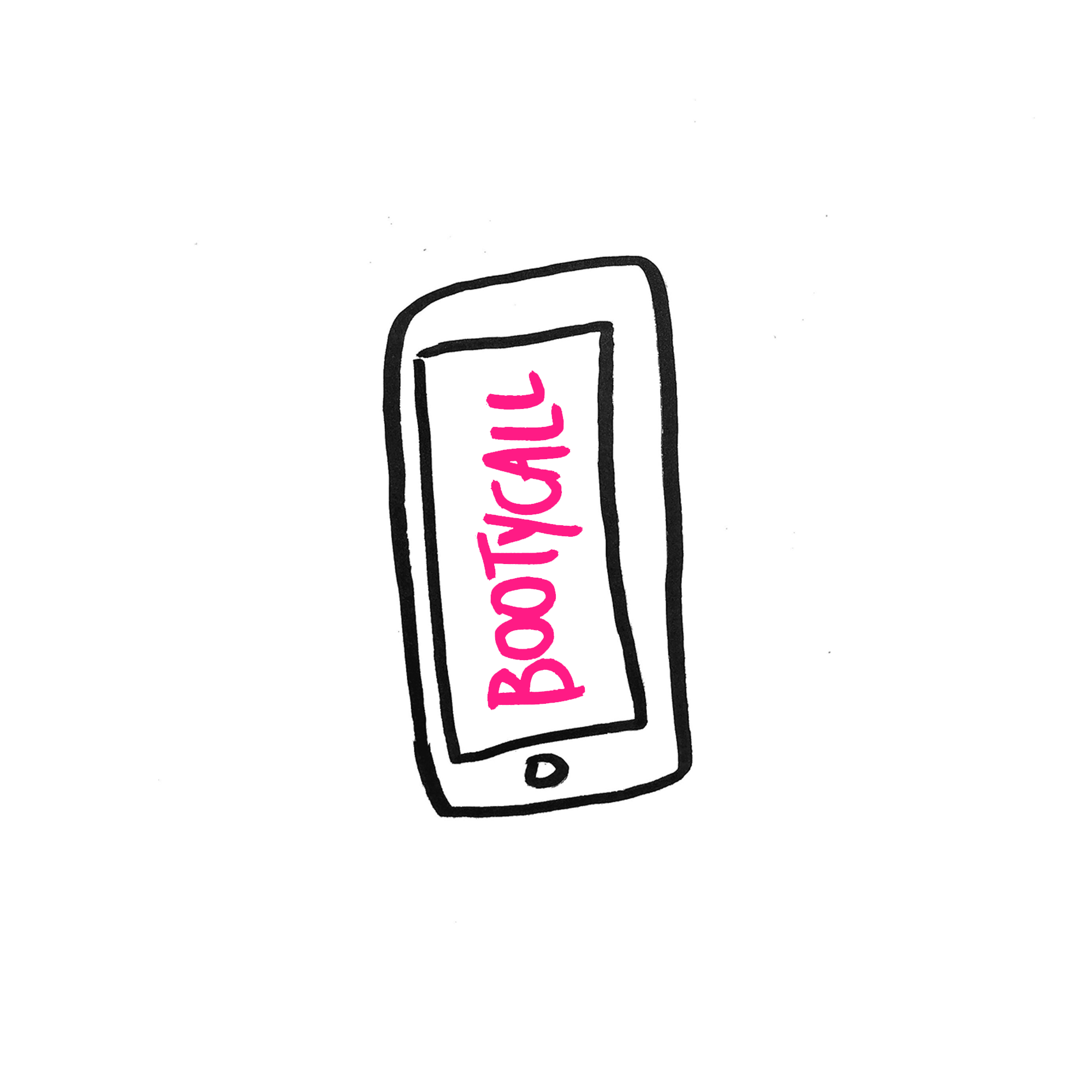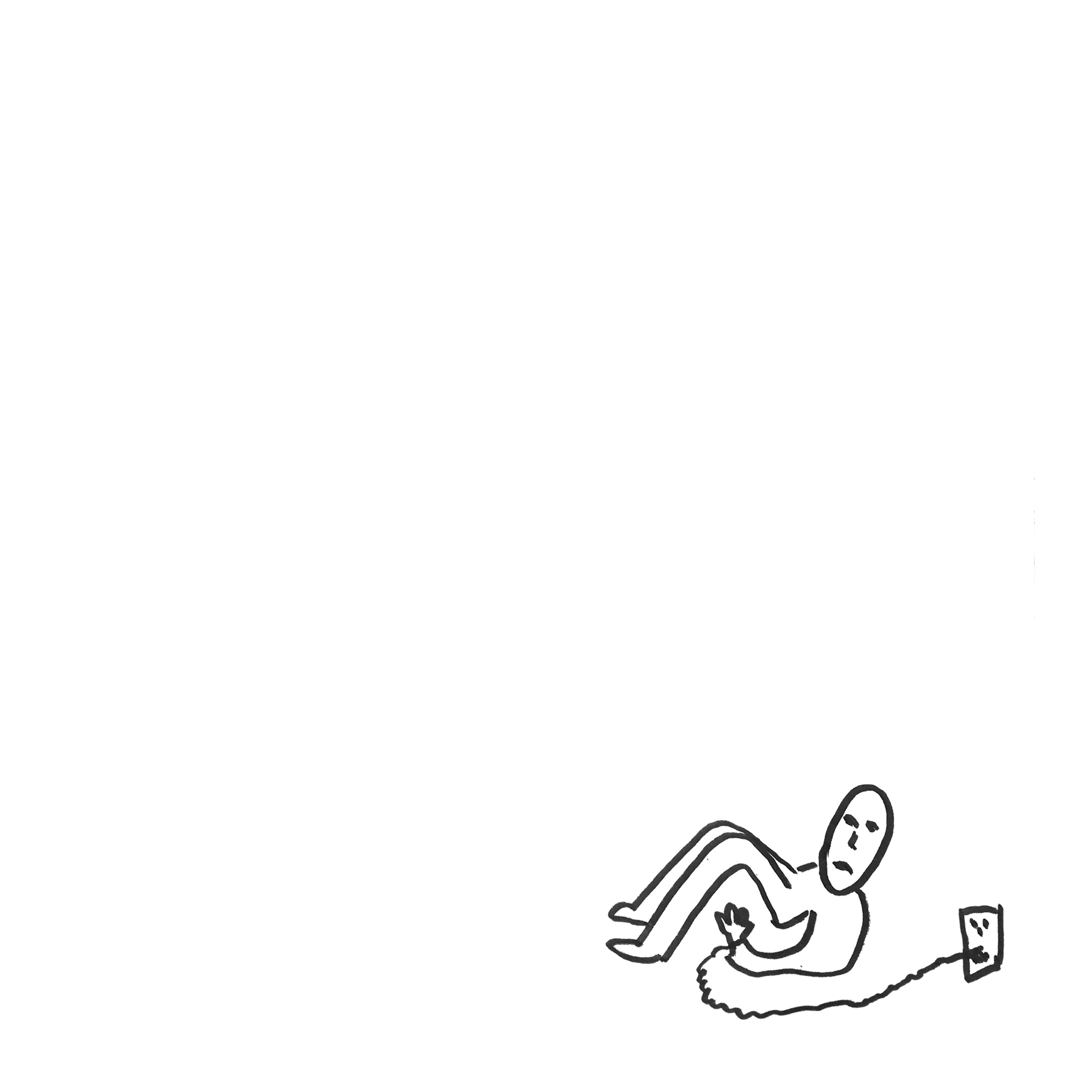 ARTWORK, LOVERBOY
fin.
INDIGOREV (2015-2017)

INDIGOREV explores human connectivity through art & activism.
An immersive installation which engages community
in a dialogue via sound, video, fine art, performance and workshop.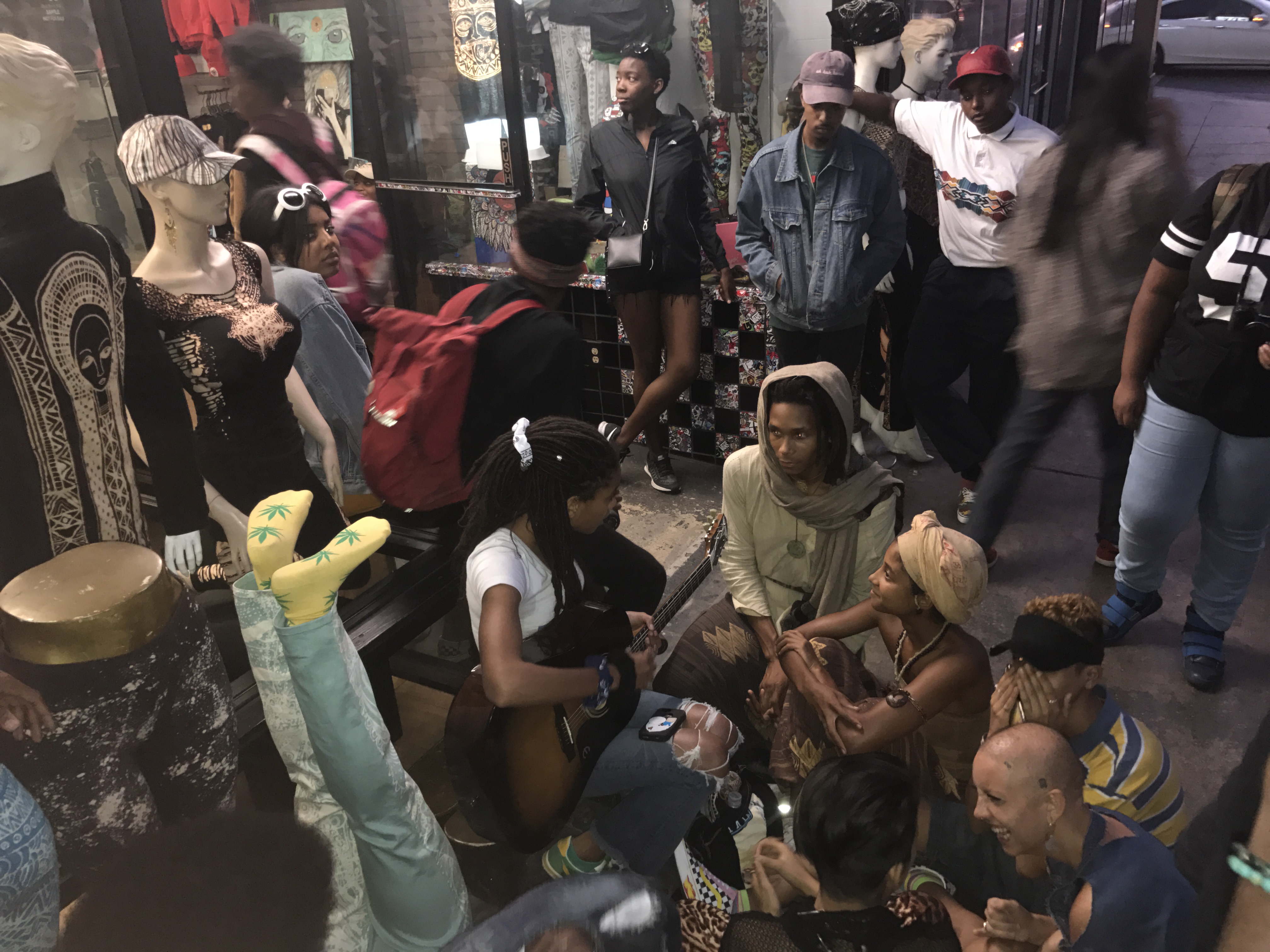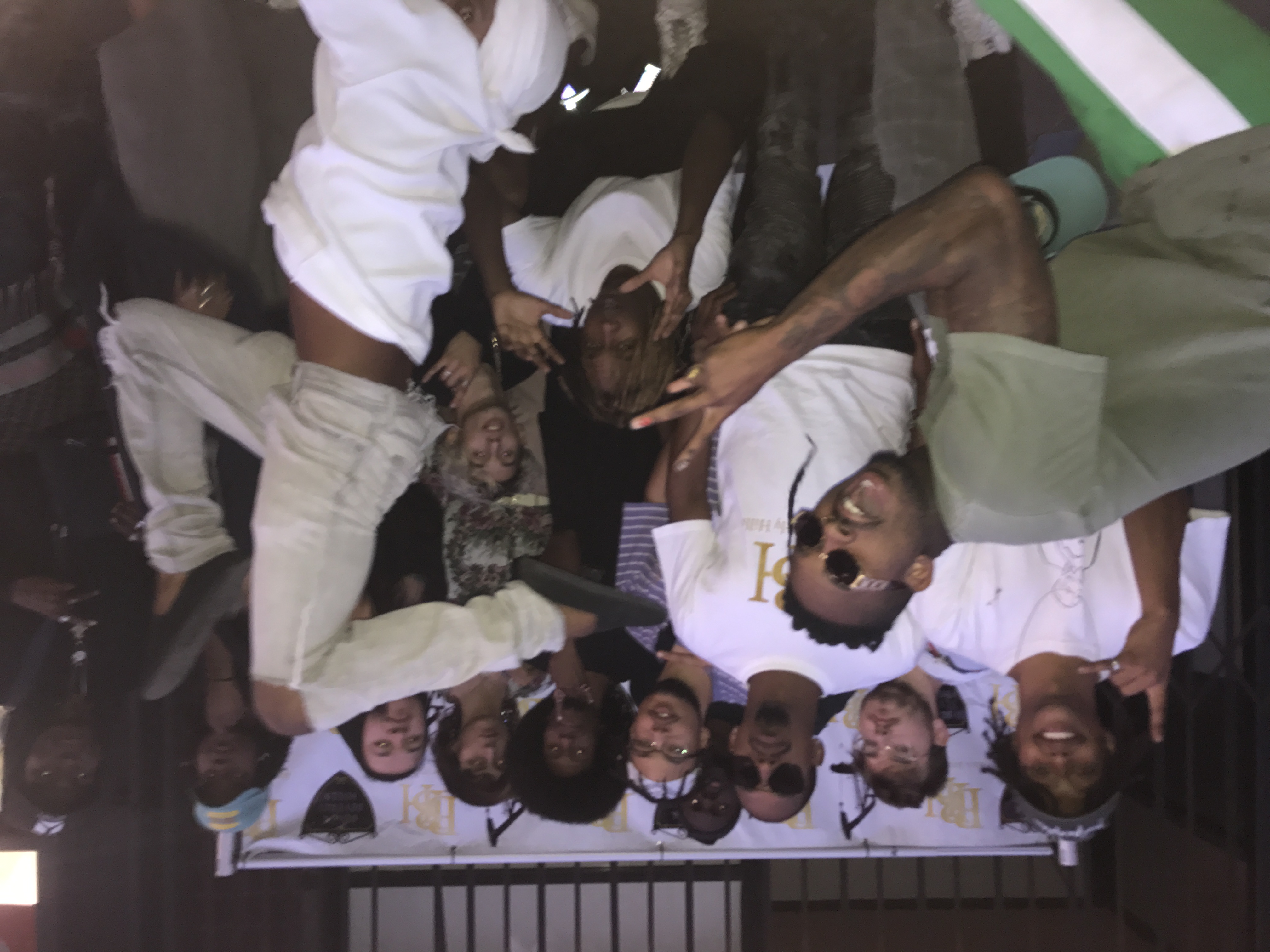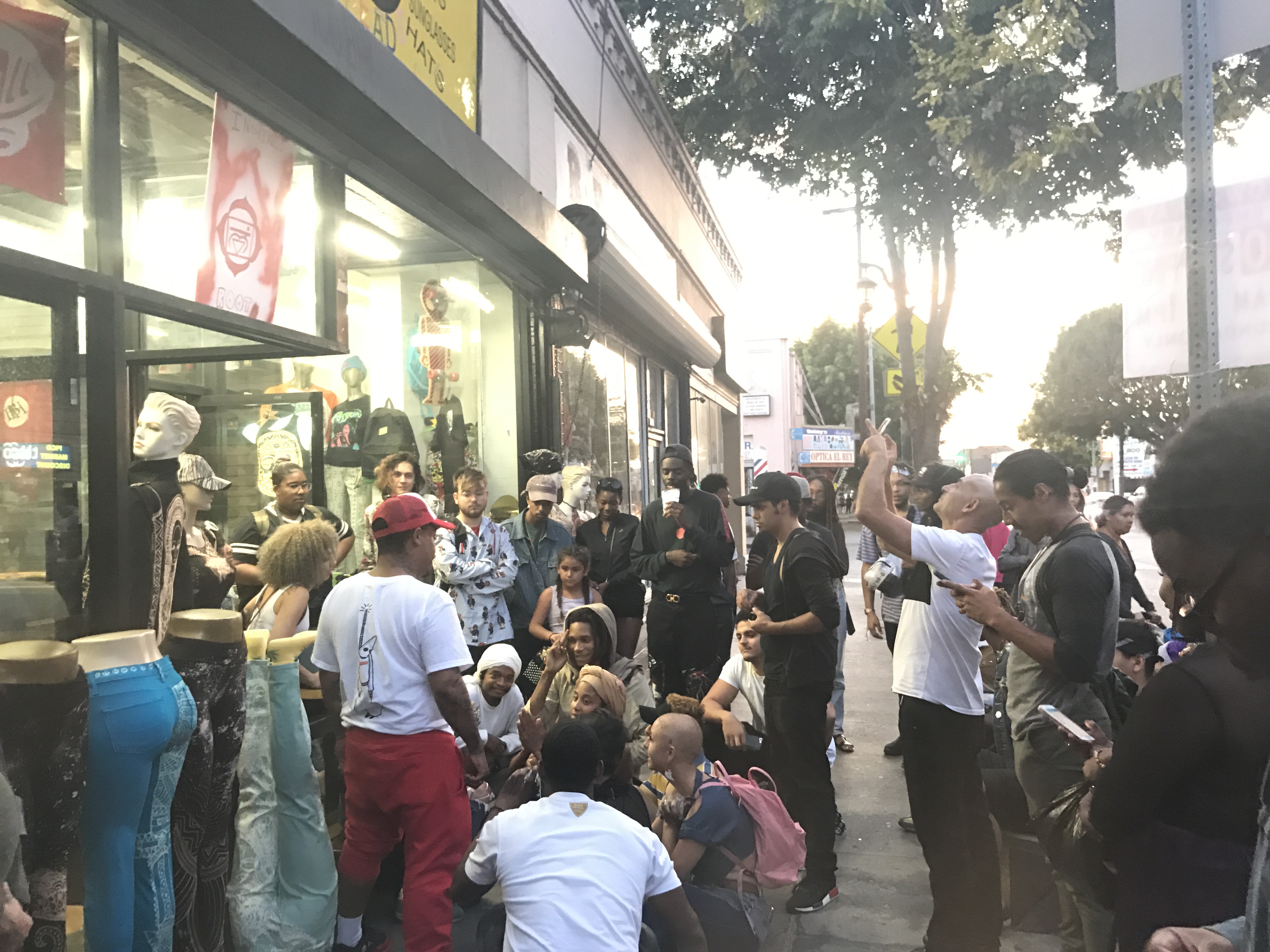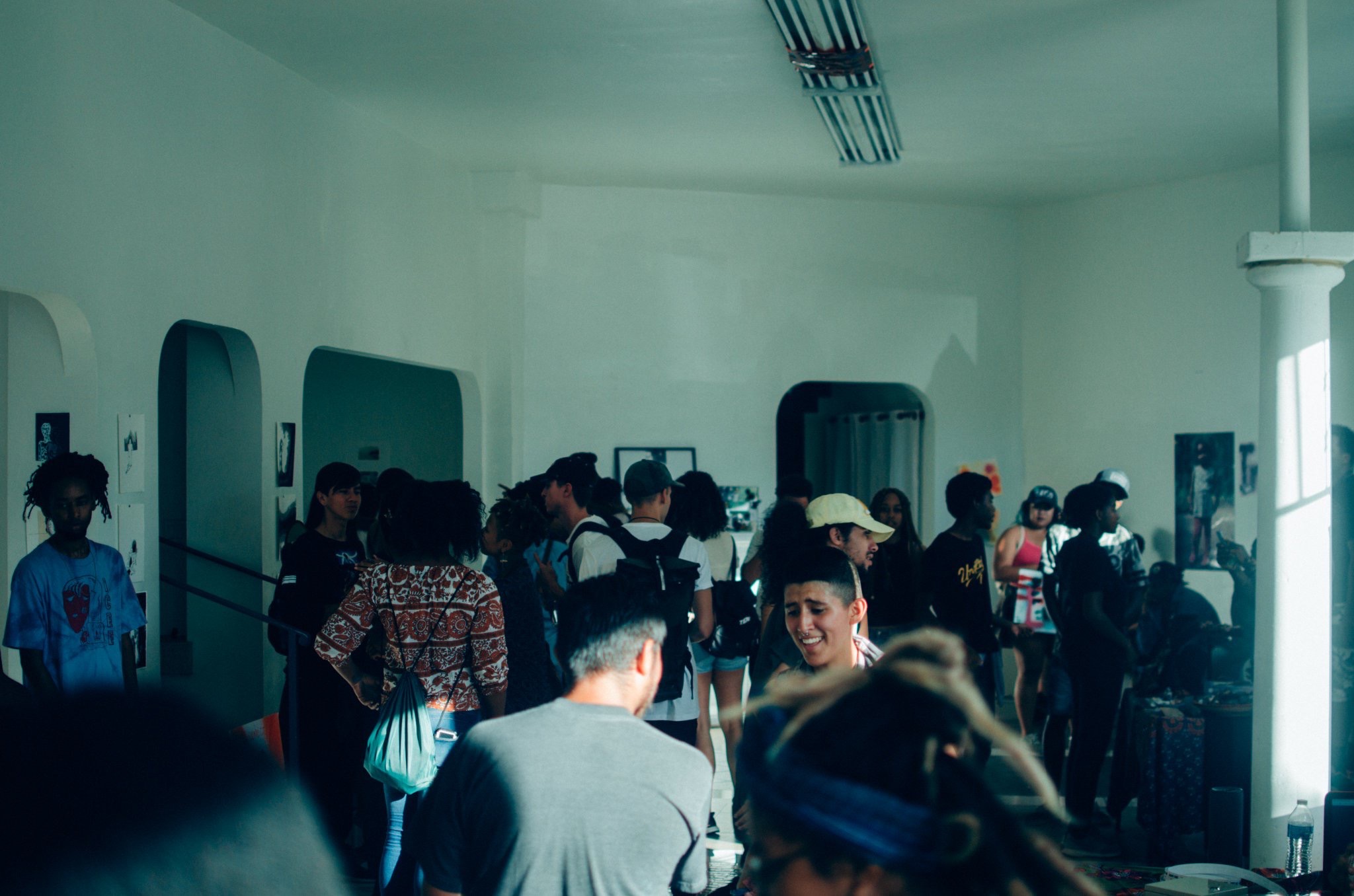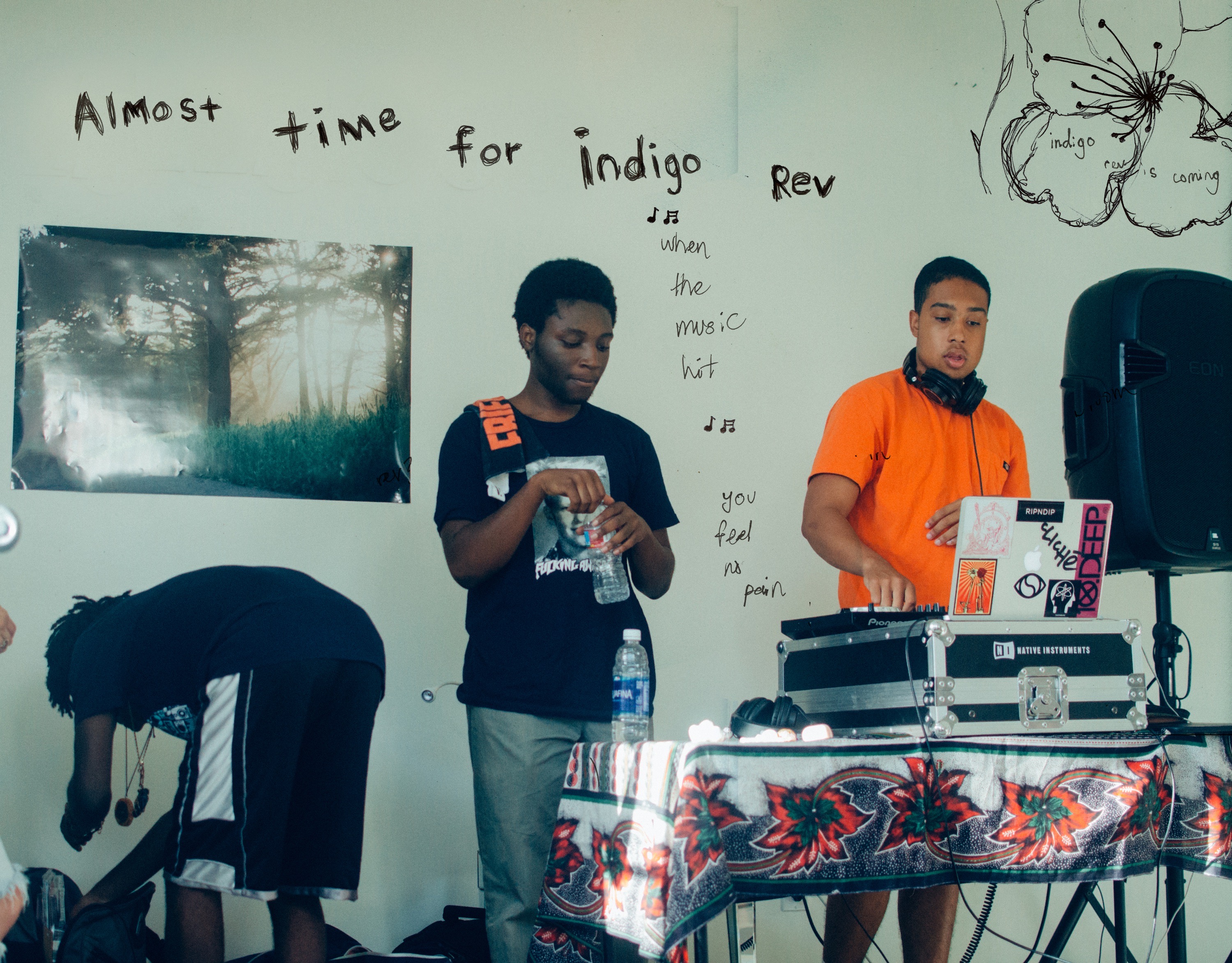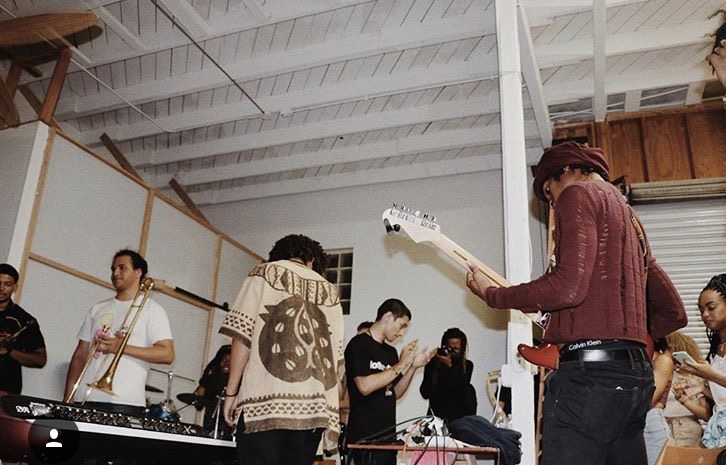 LOCCO LINGO (2012-2017)

"LOCCO LINGO STARTED IN A HAIR SALON, HEROIK,
LOCATED ON DEGNAN BOULEVARD IN LEIMERT PARK. THE FIRST SHOW WAS MAY 4TH, 2015 AND COINCIDENTALLY ENOUGH, THE LAST LOCCO LINGO WAS IN MAY OF 2018. ORIGINALLY, THE SPACE WAS INTENDED TO SHARE AND SHARPEN CRAFT; THAT IS TO SAY THE TRAJECTORY OF WHAT THESE GATHERINGS QUICKLY BECAME WAS NOT SEEN EARLY ON. I HOLD SO MUCH GRATITUDE; FOR THOSE WHO SUPPORTED AND THE HUNDREDS OF ARTIST WHO SHARED THE STAGE OVER THE YEARS. THERE'S DEFINITELY SOME STORIES MISSING BETWEEN DAMAGED OR LOST HARD DRIVES, BUT I THINK THIS IS A PRETTY DOPE ARCHIVE, I.Y.K.Y.K!" -TRU
LOCCO LINGO FLYER GRAPHIC 001, TRU
"the first show"
LEFT TO RIGHT: A. MATHIAS, JUPITER JAY, TRU
RASUAL, MOTHORO & YAIR BAILEY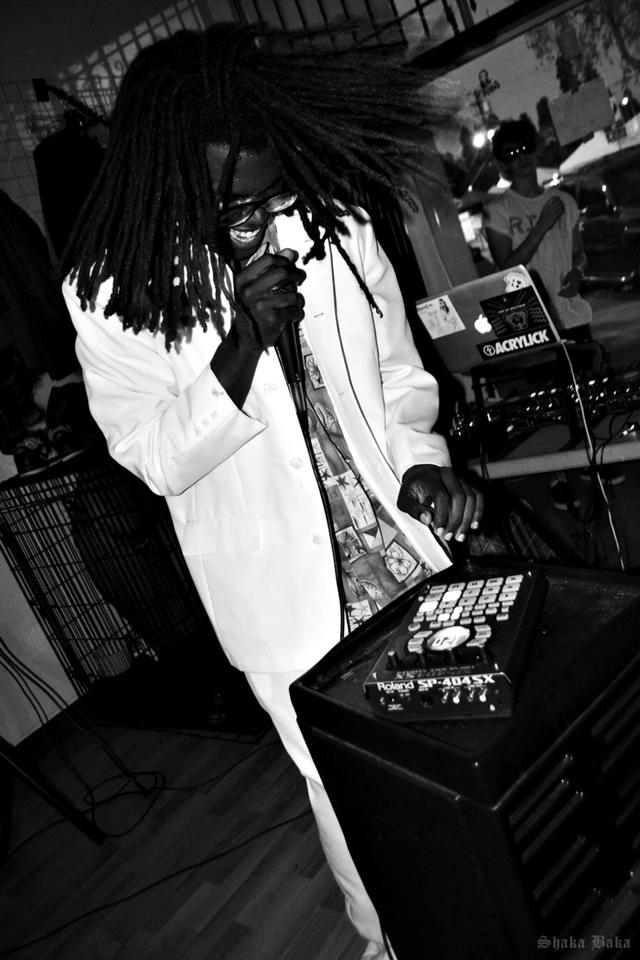 PHOTOGRAPHED: TRU, SHANGO & YAIR BAILEY, SHAKA BAKA
Crown Roots Era